TAKING TECH TO THE NEXT LEVEL
RE/MAX Capital City has made change a habit. From evolving training to fit agents' needs to learning the best ways to work with those agents and their clients, embracing the idea of something new is a fundamental part of the company. So, it's no surprise that RE/MAX Capital City was once again willing to try something different with its technology.
Enter: Delta Media Group.
Dorr spent much of the summer last year examining new tech options, looking for a platform that would help RE/MAX Capital City achieve everything it wanted to accomplish. Each option was demoed, with all available features examined and discussed, and out of all the choices, Delta stood out. Not only for everything the DeltaNET® 6 platform can do, but because of the personalized support RE/MAX Capital City received during the initial process.
"[That was] one of the things that tipped me over the edge," Dorr says. "[Holly Christiansen] came to do a live demo for us, and that was awesome. And then through the whole onboarding process, just getting things set up, the constant meetings to make us feel at home. This was the best decision for us."
As soon as RE/MAX Capital City partnered with Delta Media Group, the task then became getting agents acclimated to a new system. Naturally, there are still challenges associated with that, but, as it has for the last few years, RE/MAX Capital City made training a priority, and with Dorr leading the charge, ensured that it was as easy to understand as possible.
"I show them what [Delta] can do," Dorr details. "We have some agents that are working in there every day and coming to me with recommendations. And Delta is very open to making the system as best as possible, taking that feedback and growing the system. We've already seen some of those changes implemented for our agents, and that makes them feel that we made the best decision for them.
"Over the years, we've had a lot of agents say, 'Well, I'm looking for this,'" Dorr adds. "And our previous tools didn't have those features. It's great to be able to say now, 'Oh, you want to do that? Well, here's how we can get that going.' So that's awesome."
Delta workshops are now regularly held, with standing room only attendance as agents want to get a handle on the technology that can so clearly help them. Agents learn how social media automations take the hassle out of posting, and should an agent not be entirely comfortable using social media, RE/MAX Capital City staff can easily go into the DeltaNET to help set everything up. It's what Dorr refers to as a more "concierge-type service for our agents," allowing them to "focus on real estate."
"We've also had agents that were not so tech-savvy," adds Cedar Park Office Manager Letty Cantu, "but after we go in and complete quick tasks for them like creating an Open House flyer or registering them for an upcoming training class, they will often then give me a call saying, 'Hey, send me instructions on how you did that so I can do it myself next time.' So [Delta has] helped them grow their technology skills and strengthened them as an all-around agent."
Blog content provided by Delta Media Group also guarantees agents can post the sort of local information that's appealing to clients, while My Customer for Life emails make it easy to stay in touch with everyone in their system.
"Some agents were paying for that service through other companies," Dorr says. "Now, it can be offered to them for free, and it's a set and forget it type of thing."
Of course, with any new system, nothing will be entirely perfect. Osborne admits that when RE/MAX Capital City first partnered with Delta, there were a handful of things the company didn't like. Delta didn't flinch. Instead, change once again took center stage, as each question was answered, each request honored, and each problem fixed. Even now, months after onboarding, Dorr continues to meet monthly with Delta to discuss what's working and what isn't and to forecast what's next on the technology horizon.
"It's been phenomenal," Osborne says. "We have a lot of things we want to improve, and the work goes on all the time with Delta, but everything that we've looked to get implemented so far is there. [Delta] is on top of it."
STAYING LOCAL
Keep Austin weird — and wonderful and growing. Especially growing.
Over the last few years, Austin, and its surrounding areas, have become the much-desired landing point for everyone from Millennials to families, business professionals, and retirees, all flocking to the city in a way few other locations can compare to. And despite the differences in their descriptions, each group of brand-new Austin'ites has one thing in common: They need somewhere to live. That's where RE/ MAX Capital City comes in.
"We're focusing a lot on the fastest growing suburban county, which is Williamson County, just north of Austin," Osborne says. "I don't think there's any county in the United States that has experienced the kind of price appreciation that we have here. We have to adapt every week, every day, strategically, and for our agents to have excelled so well in the last 12 months, particularly with that market reshaping going on, that I think it is a real tribute to the people we have."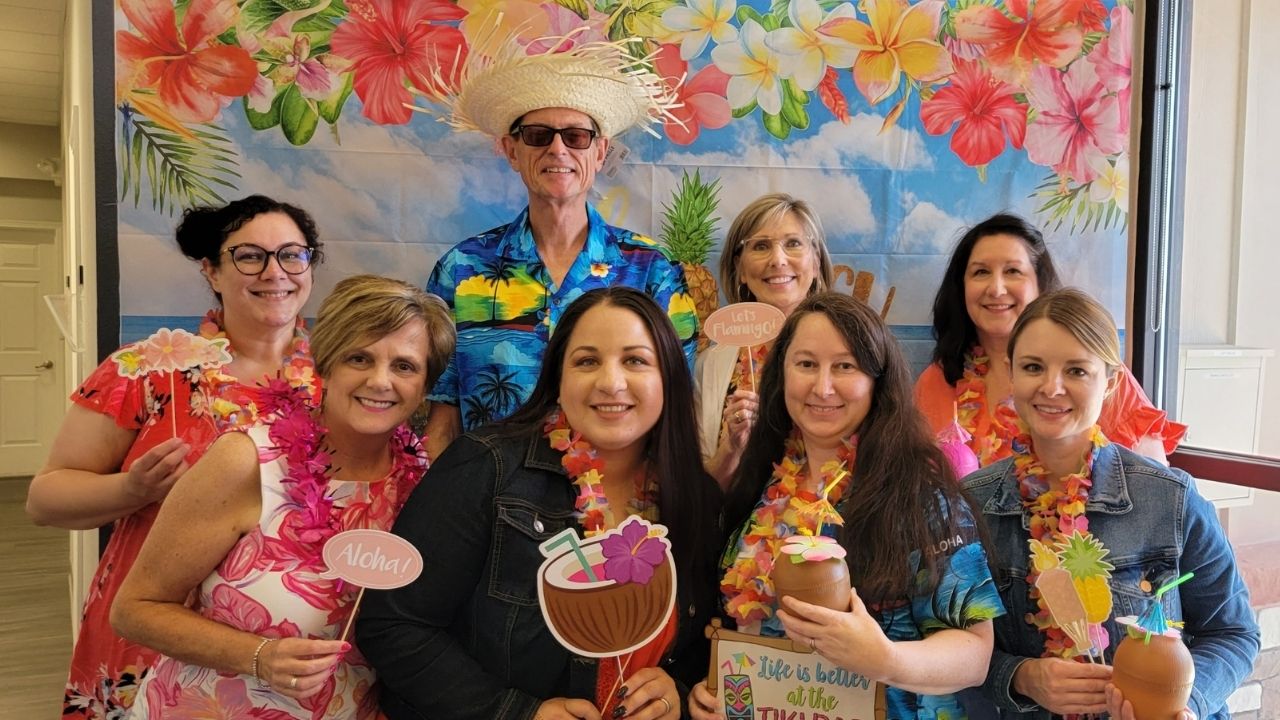 All that growth often comes with an uptick in housing prices, and although that can mean good things for agents, Osborne says those working with RE/MAX Capital City are hoping to see the curve flatten out soon. Big-budget transactions are always good for making big waves in the real estate world, but they aren't always what drives a RE/MAX Capital City agent.
"That's one thing my agents like, is helping people, making a difference in their lives," Osborne says. "We're starting to see some first-time buyers back in the market, and that's been good."
Real estate has long been a distinctly human business, particularly at RE/MAX Capital City. Most of the company's leadership team has strong Texas roots, living and working in these communities for years, and it's that family feel that has impacted the company's culture for the last 25-plus years.
"Agents that join us feel like they're part of a family, and they know we've got their backs," Meyer says. "Many of our staff and agents have kids at the same schools, attend the same churches, and we run into them around town. There are a lot of connections between the staff and agents and the agents and each other, not just working at the same office."
Building off those connections and a desire to do good, RE/MAX Capital City's reputation for giving back to the communities it serves has grown with Austin. For years, RE/MAX Capital City worked with Children's Miracle Network, the nationwide RE/MAX charity, but about eight years ago decided to turn its attention to local organizations, donating, initially, to Hope Alliance, a shelter in Williamson County.
"We promised $25,000 a year for five years, and we surpassed that goal," Meyer says, "and it allowed them to secure other types of grants and loans and other types of funding. They're doing amazing now."
In the last two years, RE/MAX Capital City has also opened up charity options to its agents with a new initiative called "Bottomless Charity." Any nonprofit agents want to work with; the company will help facilitate donations. Overall, Meyer estimates that RE/MAX Capital City now donates to 10-15 charities every quarter.
A YEAR OF CHANGE
The end of any year always brings with it some reminiscing. For RE/MAX Capital City, that means looking back on the adoption of a brand-new tech platform, of taking advantage of everything the DeltaNET has to offer, and, perhaps most importantly, of continuing to provide the best opportunities and most comprehensive support system for real estate agents in the greater Austin area.
Guidance and support are at the crux of everything RE/MAX Capital City does, and now, as the calendar flips, optimism is high for what's next. More tech, more agents working with Delta Media Group, and an expanded commercial division, which began early in 2021, are all on the docket for 2022.
"I look to the future of this evolving and ever-improving company, knowing we have great things to come due to our dedication and willingness to progress, to keep a positive mentality and open-mindedness throughout," says Osborne. "With a reputation built on integrity and professionalism, our unique group of highly successful REALTORS® has laid the foundation for continued success at RE/MAX Capital City."
---
To view past Real Estate Marketing and Technology articles and read more from the December 2021 issue, click here.