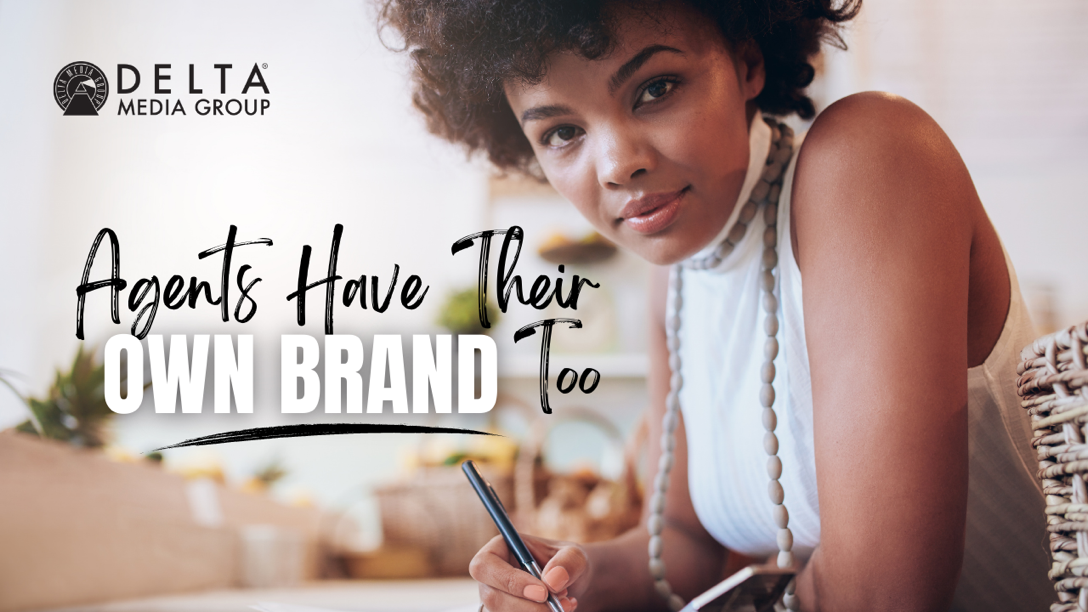 If you're in a large agency or brokerage, your branding naturally dovetails with that of the team. Still, no matter if you work independently or within an organization, you should keep an eye on how you present yourself to potential customers — especially online.
Branding may sound complicated, but it's simply the process of communicating in a thoughtful and consistent way to help people understand the three biggest things they need to know about you:
No real estate agent is perfect for everyone, yet newcomers to the field often cast a wide net. They worry that if they get specific about what they do, they will alienate potential customers and get less business. The opposite is true: When your brand is specific, you attract more of your ideal clientele.
In the first year or so, any real estate agent will spend plenty of time learning the ropes. It's not out of the ordinary to be unsure what kind of customers you want to work with or what problems you enjoy solving. After some experience, it's essential to start tackling these big questions.
The sooner you do, the sooner you can go from chasing leads to attracting referrals.
Every interaction you have with the public or customers has the potential to influence their perception of your brand. Of course, we can't control everything and shouldn't try. But understanding your vision for your brand will help ensure you're upholding your values and aspirations.
Here are some ways to come to grips with real estate branding:
Decide Which Clients Energize You
It's okay to conclude that certain clients just aren't right for you — there are plenty of people out there and enough agents to help them all. Do you resonate with first-time buyers or luxury buyers? Boomers or Zoomers? Think about who you communicate best with and what interactions give you more energy.


Zero In on Specific Problems to Solve
For a brand to speak to someone, it needs to be crafted for their needs. For example, do you know first-time buying programs inside and out? If first-time buyers are your core customers, then your knowledge can become a cornerstone of your brand. The same applies to any type of problem or question.


Have a Visually Consistent Style
Your real estate website is where most of your future customers will first "meet" you. Be sure it has a consistent style, with the same colors and fonts used throughout. Then, reproduce those fundamentals on all other collateral, such as your business cards, email marketing, or direct mail fliers.


Talk in Terms of Benefits, Not Features
Benefits are what happens for the client. Features are just details of how they get there. Get to the nitty-gritty: Do you consistently get your sellers' homes to closing in 30 days or less? This concrete, numbers-focused figure will be much more enticing to them than a whole list of your credentials and education.


Make Following Up Part of Your Routine
No matter if you're working with a lead or a satisfied customer, following up is crucial. It shows them you care about their success and builds the relationship. You may need to follow up 7-10 times to get business from a lead — and some agents follow up every month with past clients to request referrals.


Extend Your Brand to Digital Platforms
Of all the different professionals who spend time on social media, real estate agents have the best opportunity to grow their business. Dig into social platforms to find out where your audience is active and what they're looking for — then provide helpful, informative content that leads back to your site.


Network with Your Real Estate Peers
A clear, well-defined brand makes you the "go-to" problem-solver in a specific arena. That means your peers, who also aren't trying to do everything for everyone, will be more likely to send business your way when they encounter someone who meets your criteria, but not their own.


Have a Written Marketing Plan


Your marketing can be thought of as your brand in action. Write down your key marketing goals and select a handful of ways, not more than three, to pursue them. Then, make sure all your communications consistently showcase what your brand is all about.
Leverage the Right Technology to Make Branding a Natural Part of Your Business Workflow
Branding for real estate is a big topic, but having the right technology on your side can help. When you use a real all-in-one solution like DeltaNET®6 to manage your relationships, you'll spend less time figuring out where people are and more time giving them the value they expect.
Contact us to learn more about how real estate marketing can enhance your brand.