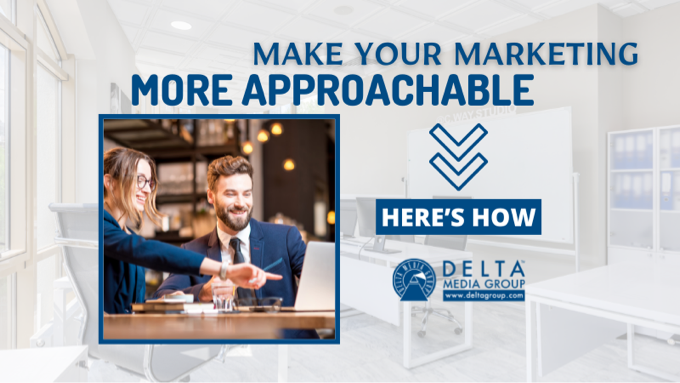 Successful real estate agents build trust as experts in their local area. To attract the right customers to your practice, your marketing needs to make a human connection before you meet for the first time.
That may seem like a challenge — and it does take some getting used to — but it is the key to lasting real estate success. When you master it, you make the shift from "chasing down leads" to enjoying a steady flow of lead generation through your marketing.
Many real estate agents and brokers find marketing a challenge.
There are three big difficulties real estate pros can have with marketing:
They find it hard to summon up the confidence to be the answer to their clients' problems.

They are worried about appearing "pushy" or insincere in their networking and meetings.

They don't quite know how their current skills translate to today's digital marketing realities.
These are understandable worries to have. Often, an agent or broker never says, "I don't want to do marketing and won't do it." Instead, they find other priorities to occupy their day. Weeks and even months go by without ever getting around to those marketing tasks they find intimidating.
Getting through this starts with busting a big myth about real estate marketing.
Your marketing CAN be approachable — and it can reflect your values and personality.
Step into the Age of Real Estate Digital Marketing
Real estate thrives on relationships. Throughout those relationships, there'll be plenty of times when you need to influence the other person to take the right step – whether that means signing up as a customer or doing what they need to do to move their transaction forward.
Nobody wants to be "that guy," the pushy salesman only out to make a sale.
Luckily, you don't have to be. There's been a big pivot in marketing — not only in real estate but in many other spheres — to make it more friendly and accommodating to the potential customer. It starts with sincere respect for the other person's time, attention, and intelligence.
It wasn't long ago when businesses of all kinds were making hundreds of calls a day to look for potential clients. Those days are over. Customers now have all the information they need at their fingertips, and they're less likely to take unsolicited calls.
As a result, real estate experts are shifting their focus to digital marketing.
The heart of good digital marketing is to solve problems and respond to questions your ideal customer already has. Marketing technology doesn't replace the human element but enhances it, ensuring you can consistently deliver valuable communications to clients and leads based on their own interests.
That fosters the all-important trust that enables leads to become customers. And only digital marketing ensures you're there every step of the way, even if takes weeks or months for the customer to dive in.
Let's look at some great ways to make your marketing more humane and approachable:
Use Instant Messaging
Seconds count when a prospect contacts you for the first time. Today's digital natives are increasingly comfortable with instant messaging, which sends a message directly from your website to your phone using an app like Facebook. Responsiveness can make the difference!


Follow Up for Reviews
"Following up" is the name of the game in real estate, but it doesn't stop when someone becomes a customer. You can already tell who's pleased with your services — translate that into something more tangible by directly asking for a review on Facebook, Yelp, or Google.


Share Visual Content with Instagram
Instagram is the most popular social media platform for real estate agents because it is built from the ground up for visual content. This is a terrific way to share breathtaking real estate photography. Many Instagram users look at it for inspiration for months before they finally decide to enter the market.


Implement a Chatbot on Your Website
You can't be at your desk 24 hours a day, and you probably don't have a big help desk staff to do it for you. An AI chatbot is the next best thing. It makes your website interactive by empowering visitors to ask questions in "natural language," which the bot then responds to with the appropriate content.


Stay in Touch with Email Marketing
Email marketing is more personal and intimate, giving all your communications a "one on one" flair no matter how many people you're talking to. This keeps you top of mind as buyers and sellers alike weigh their options. You can easily share new listings and content, too. DeltaNET®6 ties together your email, blog, and other marketing so that they can be managed in just a few clicks.
Contact us to learn more about digital marketing in real estate.