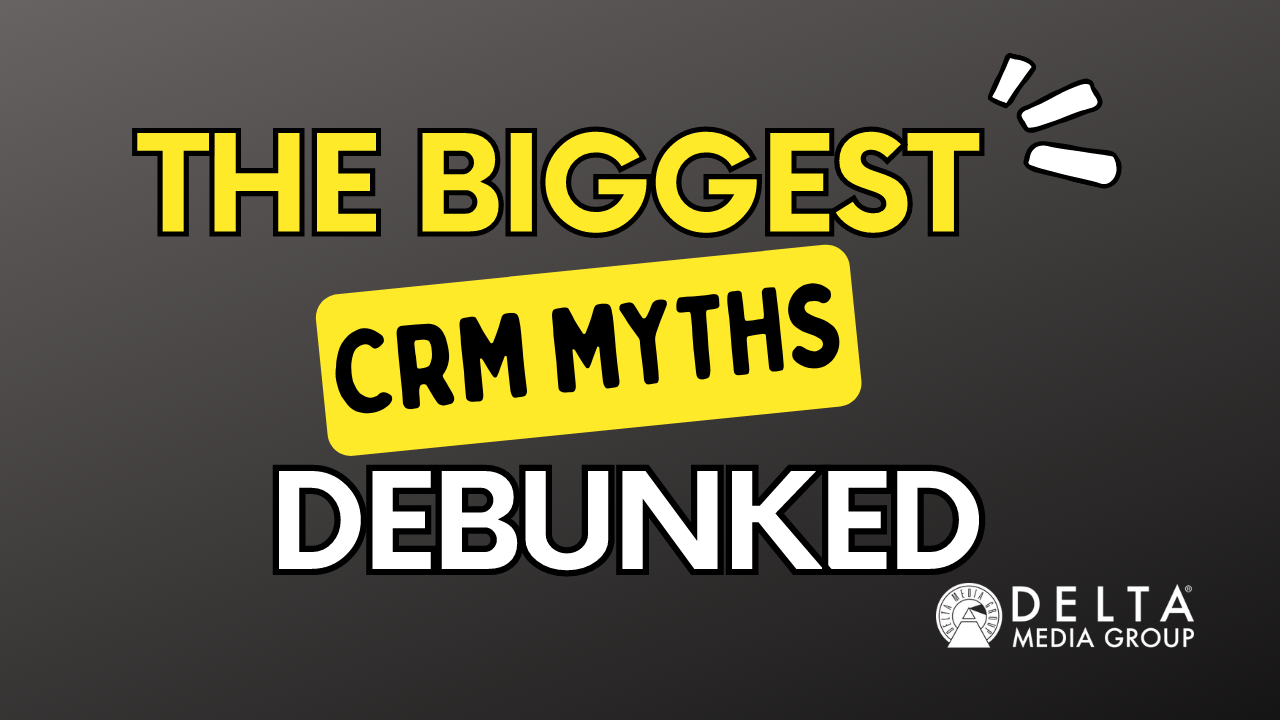 A real estate CRM provides total visibility into your prospects, leads, and current customers. That makes it easier to know precisely when and how to follow up with the people who can advance your business, potentially saving you thousands of hours of work in a year.
That naturally raises the question: Why doesn't everyone use one?
Long before there was a dedicated real estate CRM, the concept was limited to enterprise sales teams in a variety of unrelated industries. Salespeople who were converting to digital for the first time usually had an established style of doing things, which made them less likely to embrace a CRM with gusto.
In some cases, this meant the old-fashioned approach with Post It notes and overstuffed filing cabinets. In others, there was a slew of unrelated apps where data would bounce from one place to another. In either situation, a CRM offered clear benefits — faster, easier, and usually much less expensive.
But thanks to that history, some myths about CRM continue to circulate. Even today, real estate agents might not realize the powerful benefits they have to offer.
Let's take a closer look at some of the biggest CRM myths around:
MYTH 1: Having a CRM Means Dealing with a Lot of Data Entry


Like any piece of software, your CRM starts with a little bit of setup. That might take a day or two — but when you choose a real estate CRM, you have all the help you need. As for data entry, you won't see much of it after the first week. When configured correctly, your real estate CRM can automatically pull lead and customer information from your website and event registration forms.




MYTH 2: You Need to Be a Computer Expert to Use a Digital CRM
A modern CRM is designed to be simple and caters to a wide variety of needs. Everything is laid out where you would expect it and where you can easily find it. Workflows are based on how real estate practices already operate every day. In just a few minutes a day, most people can master the learning curve of a CRM within a week. And once you see the benefits, you won't want to go back.


MYTH 3: Using a CRM Is Too Time-Consuming
If your schedule is packed and you feel like you don't have time for even one more thing, that means it's the perfect opportunity to get started with a CRM. A CRM may look intimidating at first, but it will start saving you time every day within the first month. That really adds up, and it means you can focus more time and attention on the things that move your business forward in the long run.


MYTH 4: Time Spent on CRM Is Better Spent Looking for Leads
The first year of any real estate agent's career is spent learning the ropes and deciding what the ideal customer is like. After that, however, there needs to be a plan in place to go from "chasing down leads" to attracting them to your digital doorstep. Your CRM is the foundation of that effort, as it gives you the ability to deliver consistent, valuable marketing communication across all of your platforms.


MYTH 5: A Real Estate CRM Is Too Expensive
Agents who are currently using a half dozen different apps to manage their work often discover that a dedicated CRM is less expensive than licensing their other subscription products. The DeltaNET 6 CRM is designed to be affordable for real estate practices of all sizes, from large brokerages to solo operators. It scales with you as your needs grow and change, so you are always getting value from what you pay.


MYTH 6: Only Big Businesses Use a Real Estate CRM


Over the last few years, large brokerages from coast to coast have made the leap to CRM. That doesn't mean only the biggest companies can use them. Far from it! If you are in a market with a lot of large, entrenched competitors, that is an even bigger reason for you to adopt CRM as soon as possible. With world-class technology at a fraction of the price, you can stand head to head with your local rivals.
CRM Technology Isn't Just for Sales Teams Anymore — Now, Real Estate Pros Can Benefit
With DeltaNET 6, your very own real estate CRM, you get AI-driven visibility into your business from the first moment you log in. Not only that, but DeltaNET is packed with features to automate your digital marketing, making it simple to cultivate lasting relationships through email, social media, and more.
It's the key to doing less and achieving more.
Contact us today to find out more or get started with this all-in-one real estate center of excellence.