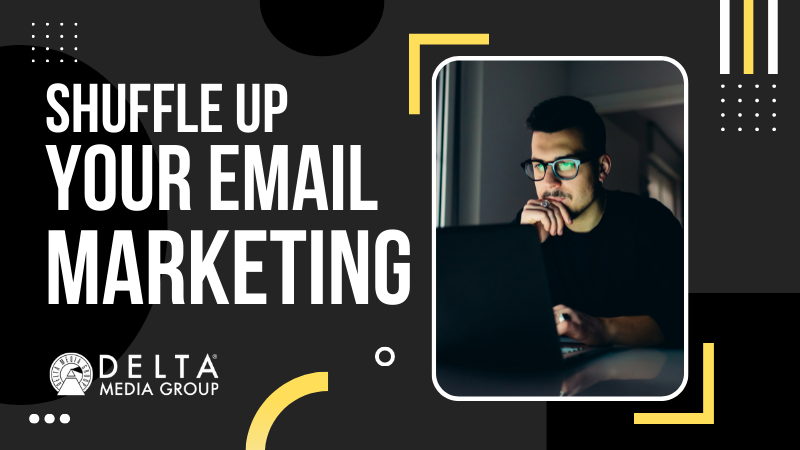 Time and again, email marketing is shown to be one of the most powerful marketing tactics for real estate agents and brokers. Although email marketing is used in a wide variety of industries — in fact, adoption is nearly universal for online enterprises — it is uniquely suited for real estate.
This fact is based on two important reasons:
Let's take a closer look at how email marketing shapes the competitive landscape in real estate.
Email Marketing Is a Superior Financial Investment
All in all, email marketing is the most cost-effective approach to marketing, online and off. Once it's set up, it costs less than $10 a month. Just as importantly, expert analysis shows that it yields over $30 ROI on average for every dollar spent. There is simply nothing else that even comes close.
That figure has every potential to be even higher for real estate agents. Under ideal conditions, a single transaction can lead to tens of thousands of dollars in commission. By comparison, the money spent on email marketing is nearly nil. With the right software, the time investment can also be near zero.
Email Marketing Fixes Agents' "Invisible Problem"
Real estate agents have a unique strategic problem: Most of the people who can move their business forward are invisible. That is, the vast majority of people you meet won't be ready to jump into a new transaction with you right away, while those who are "nearly" ready have no reason to speak up.
Traditionally, agents have tried to overcome this problem by networking relentlessly. If they meet a hundred people a day, the law of averages dictates that they will find ready business. But with email marketing, you can build a relationship by keeping subscribers on your list until they are ready.
Not Everyone Gets Results from Email Marketing – Here's Why
As valuable as email marketing is, not everyone is succeeding with it.
From the outside, email marketing can look like a lot of work. And social media, which also provides plenty of business to many real estate brands, is more flashy and attractive. But if you only use one digital marketing method — or only have time for one right now – you should start with email.
Done right, email augments your real estate website to turn it into an asset that's always working for you. No matter if you're awake or asleep, 24 hours a day, your email marketing can ensure subscribers receive value and learn precisely what you can do for them, positioning you as a trusted advisor.
The biggest reasons email marketing flounders are simple:
Not knowing who your ideal customer is

Not dividing your email list into segments

Not following up with individual subscribers
Master these, and your email will transform visitors into leads and leads into customers.
How to Revitalize Your Email Marketing
Use Single-Purpose Landing Pages to Capture Data
When you show a listing through your own website, you gain the capacity to collect a user's email so they can register their interest in a property. Expand this idea as much as possible. Create purpose-built pages for events like open houses, webinars, and more. Offer compelling bonuses, like a local market report, to give people an incentive to join your list. In effect, grow your list as much as you can.


Target Your Emails to Your Audience
You can't make the shift from "chasing down leads" to having business come to you unless you have a rock-solid idea about exactly who you serve and how. Clarify who your ideal customer is — that is, the kind of customer who energizes you and moves your business forward. Using your insight into their unique problems, needs, questions, and background, create messaging that nobody else could.


Segment Your Emails by Customer Stage
Everyone who becomes a customer goes through a buyer journey. They start with a problem or question and the need to resolve it; that's often the motivation to visit your website and sign up for your list. Then they become a lead, a customer, and hopefully, a brand supporter. What's relevant to a current lead is irrelevant to a past customer, so make sure you have "mini-lists" (segments) for each profile.


Automate Your Email Marketing Efforts
Last, but certainly not least, automation is the key to making email seamless. Instead of constantly writing and refining content, you can set things up once with confidence. From there, automated systems like those in your DeltaNET®6 all-in-one real estate solution will help you collect emails, dispatch messages, and follow up.
Contact us to discover more about making email marketing easy.