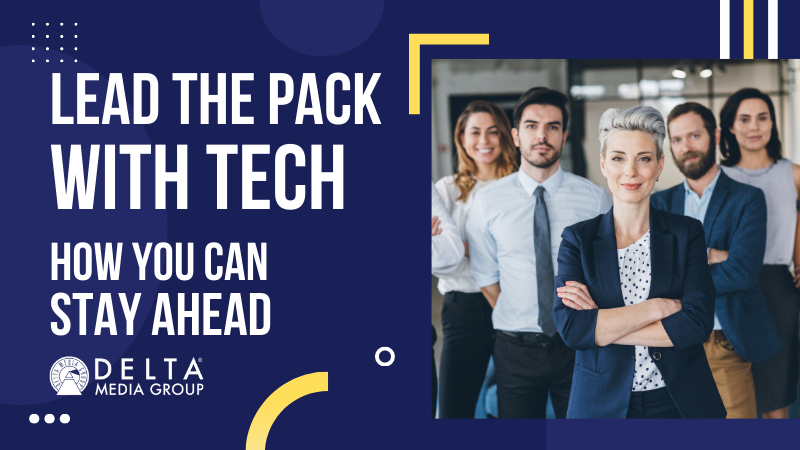 Technology is becoming the key that separates the most successful real estate agencies and brokerages from all the rest. You do not need to be part of a huge team to take advantage of the latest artificial intelligence (AI) or machine learning, however: It is within your reach right now.
Real estate agents have always faced this critical issue: When someone wants to buy, it isn't always easy for them to tell the difference between one agent and another. With the right technology, applied in the right ways, you can meet their needs proactively — that's the ultimate differentiator.
Making the Most of Today's Technologies Starts with Knowing Yourself
One of the most quoted aphorisms in history begins, "Know your enemy and know yourself."
It may seem counterintuitive that in a world overflowing with tools that aim to uncover more about your customers, you must focus on knowing yourself. But this is the step agents should take if they want to build a thriving practice that offers them the best work-life balance possible.
If you do not strive to know yourself, even the best real estate marketing software will not unlock your full potential. But when you begin by understanding exactly what kind of business you plan to build, technology becomes the facilitator you need.
That begins with two key questions:
What kind of customer energizes you most?

What key problems of theirs can you solve?
In their first year, agents may spend all of their time chasing down leads in an effort to understand these two questions. They are learning the ropes, trying out various transactions and client types. Once you're ready to identify your core customers, then technology can equip you to exceed their expectations.
What Are the Most Important Technologies in Real Estate Today?
Thanks to the forward-looking innovation of top real estate thinkers from decades ago, our industry has access to vast quantities of data. Before anyone else realized just how important that was, the MLS was making virtually all U.S. properties and real estate transactions available at a glance.
Much can still be done to improve on and optimize listings — features like virtual tours, to give just one example. But improvements in individual listings are truly only the beginning. You must embrace a technology-driven shift in how you conceptualize your workflow and business.
Three emerging pieces of technology are transforming real estate as you read this:
Artificial intelligence

Machine learning

Automation
Let's take a closer look at them and what they mean.
Artificial Intelligence
Artificial intelligence is the big basket into which "machine learning" and several other technologies fit. In essence, artificial intelligence is any effort to help a machine think like a human. In practical terms, it refers to efforts to give computers problem-solving capabilities beyond their original programming.


Machine Learning
Machine learning is one element of artificial intelligence. It focuses on the idea that computers can use the data they come in contact with to recognize patterns even the best human analyst would miss. As patterns become evident, the AI can then upgrade its problem-solving approaches and perform better.


Automation
Automation is the ability of an artificial intelligence computer system to undertake tasks using machine learning. With real estate marketing automation, for instance, AI learns behaviors that indicate interest in working with you, then notifies you so you can follow up with people who are ready to hear from you.
Adopting an All-in-One Real Estate Center of Excellence for Your Practice
Not that long ago, even basic artificial intelligence was the stuff of science fiction. It was worked on in the most exclusive universities and think tanks, and no products took full advantage of it. Today, your ability to use AI is limited only by your ability to envision a better future for your business.
At Delta Media Group, our all-in-one real estate solution puts the most powerful artificial intelligence available in the industry directly into your hands. Our customers are already using it to save time and money, zero in on opportunities with their leads, and help properties close faster and at better prices.
The centerpiece of our strategy is in real estate marketing automation.
Marketing is crucial to defining and growing your business, but it often falls down the priority list. Our seamless, AI-driven approach ensures machine learning integration in every aspect of digital marketing.
From email marketing to social media and everything in between, Delta Media Group customers can deliver highly valuable content targeted to the precise needs of their leads and customers. Once you're set up, you'll often spend only minutes a week ensuring helpful, informative contact that gives a "high touch" experience to your network — without the hours of effort on your part that high touch implies.
Contact us today to find out more or get started.