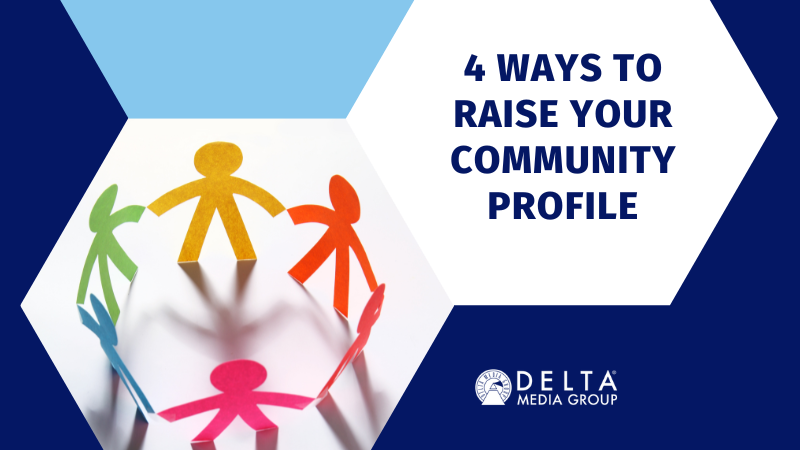 When a real estate agent enters the field with a newly minted license, what's the first thing they do? Generally, before they set up a website, print business cards, or anything else, they start telling everyone they know — "I'm a real estate agent now!"
This approach is natural. After all, you start off with no connections besides the people you know. As the #1 second career in America, everyone comes to real estate with their own unique network and background. And strong relationships are the key to lasting success.
But there is one little way in which this time-honored tradition backfires: The average person doesn't just know one real estate agent. They know three or four.
How can they decide who gets their business once they're actually in the market? It might come down to their relationship with the individual or to their specialization. But whatever the case may be, you can't guarantee you'll get work even from people you know.
Now, extend that out to all the thousands of people in your community. Everyone knows real estate agents, and some have agents in their own families. Even if you have a foot in the door, the key to building and sustaining a relationship is maintaining your visibility. You can't meet in person with every lead or be on the phone all the time, so you need a variety of methods.
You Need Life-Long Customer Relationships, Not Business "Up for Grabs"
Even though the average client knows many real estate agents, they don't always use that knowledge. In fact, most clients only interview one agent. Usually, they've done online research on several — but in the end, the first person to get the call is the one who closes an agreement. What happens after that? Sadly, it's more bad news for the average agent.
Although 87% of people surveyed say they would be glad to use the same agent again, unfortunately, only a small percentage actually do. In part, that's because it may take anywhere from three to seven years for them to re-enter the market. During that time, they may have made plans to move far out of their original agent's service area. But more often, they've simply forgotten that person's name.
After a few years, who can blame them? So, no matter what stage you've reached in your business, you need to be a consistent presence — what industry experts call "staying top of mind." You know you're top of mind for someone if your name instantly comes to mind when they think about a real estate agent. That's a challenging process — but it's far from impossible. By combining the right techniques and technology, you can get there.
"Top of Mind" in the Digital Age
It wasn't all that long ago when real estate agents who wanted to stay top of mind used giveaways like branded pens or refrigerator magnets. The idea was that, as you used or saw these objects daily, they acted as built-in reminders about the professionals in your community.
Nowadays, branded merchandise is quickly lost. Although most brokerages issue business cards for all of their agents and brokers, a declining percentage of customers have a dedicated space to keep them. No single touchpoint or piece of memorabilia can do the whole job of staying top of mind. Instead, you need to make your own positive imprint on your community.
When you raise your community profile, the people whose lives you've impacted will help do the work of marketing and advertising for you. More people will know who you are, what you do, and whom you serve, ensuring that they point the way to your brand when others need you.
Likewise, a strategic effort to raise your community profile means people you've worked with in the past have more opportunities to become re-acquainted with you, even years later, and are less likely to forget about you. Combined with a customer retention plan, you'll grow your business faster.
Staying top of mind is much easier with the right technology in your corner. A modern Customer Relationship Management platform provides a sound foundation to build your entire approach.
Even so, that's only the beginning. When you decide to elevate your community profile, you yourself are your greatest marketing asset. You're giving people the opportunity to meet you and learn all about the unique value you can provide – but it's crucial to do that in a sustainable and scalable way.
Get Familiar With All the Features of DeltaNET®
One of the most challenging parts of presenting your brand to the community is finding the right way to manage all the different aspects of marketing your services. With so many options to choose from, real estate agents need something that can cut through the clutter and illuminate opportunities. The DeltaNET real estate CRM does just that.
By providing an AI-driven, all-in-one center of excellence for marketing and advertising, it helps you maintain complete visibility into your network. You'll always know who your prospects, leads, and customers are, where they stand in any pending transactions, and when to follow up.
With information unified in one place, it's much easier to develop approaches that make a winning difference. DeltaNET enables you to plan, fine-tune, and execute marketing campaigns in a matter of minutes. They can run one time or continue for months with minimal oversight. That ensures consistent, targeted communication to everyone in your community.
Here are some approaches that have worked for real estate professionals just like you:
1. Flyers for Sponsorships and Events
A community's most prominent real estate brands often build their reputation on involvement in events and causes that make a difference in the local area. Whether it's a holiday soup kitchen or an annual 5K run for cancer research, every location has events that make up the unique texture of its culture.
Whether you'll be sponsoring an event or planning your own, DeltaNET can help you with the digital and print materials you'll need. Not only can you publicize your events through email, social media, and more, but you can also collect registration details on attendees and "no shows" for future follow-up.
2. Local Content and Collateral
Any community presents countless opportunities for mutually beneficial collaboration. The more you know about local restaurants, clubs, theaters, and other amenities, the easier it is to cross-promote. A real estate agent can also make a positive difference in high school sports and other organizations.
When someone is contemplating a big move, they're not just choosing a piece of property. They're also making an important choice about the community, amenities, and people who will shape their future. A local expert like you can help them make an informed decision by developing targeted content.
3. Neighborhood Newsletters
When it's time to get granular, DeltaNET is there for you. Whether you specialize in buying or selling, a common tool used by many real estate agents is the Neighborhood Report. Sellers need it to know how a home should be priced, while buyers use it to understand their options.
Designing, researching, and writing a neighborhood report is traditionally a major undertaking that can soak up several days of work — and by the time you finish, your data might be out of date. But with a white label Market Watch Report, it generates directly from DeltaNET.
4. Automated, Event-Driven Social Updates
Of all the different professionals posting on social media today, it's undeniable that real estate agents have the biggest opportunity to yield consistent sales and revenue from their activity. Still, efficiency counts; you don't want to spend hour after hour on Instagram or Facebook.
Luckily, you don't have to. With DeltaNET, you can send instant hands-off updates to your social media feed regarding important events. When listings go live, details change, or there is an upcoming open house, your audience will know.
A sterling community reputation as a real estate agent may take years to earn. But the best time to start is always now, and you don't have to do all the legwork yourself. The right technology will save you time and effort.