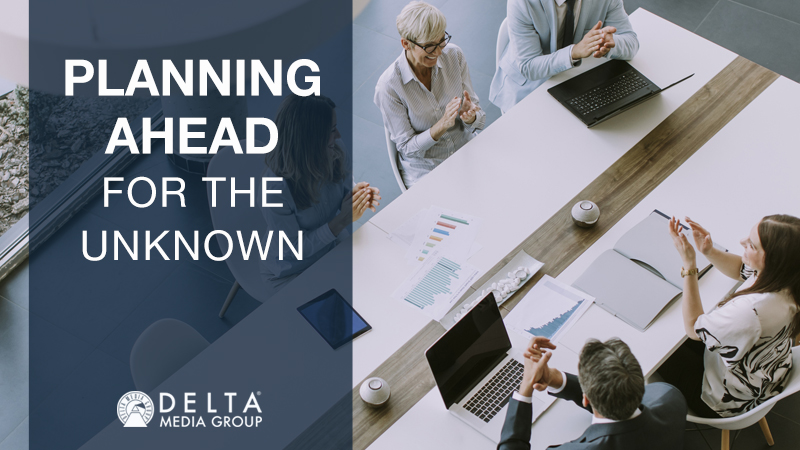 The future comes at us fast, and that's as true in real estate as it is in any other part of life. If you want to future-proof your business, then it pays to prepare for the unknown. While none of us can predict exactly what's coming next with confidence, we have decades of history to look back on, as well as ample data from the present to help us anticipate what comes next, how to adapt to changes, and what tools from the present are likely to continue providing value in the future.
Ready for a journey into the unknown? Let's take a deeper look at some of the steps you can take now to help your real estate brand thrive well into the future.
Building a Real Estate Website for the Present and Future
Think about how much the internet has changed since the days when we were plugging our modems into phone lines and waiting patiently for pages to load slowly. Even with all of those changes, one thing has remained constant for businesses online — the value of an excellent website. So if you want to invest in something that will serve your business well for the long term, then your real estate website is the perfect place to start.
Your real estate website is the hub of all your online marketing, as well as a key point of contact for both prospects and current clients. It's where people come to search for homes, learn about neighborhoods, consume your content, and connect with your team. In short, it's more than worth the investment.
Invest in Marketing Now to Build for Tomorrow
Marketing trends evolve more quickly than most things in the real estate industry, but that doesn't mean you can't plan ahead for tomorrow. Effective planning starts with understanding what works best right now, while keeping an eye on the latest trends to anticipate the tech and tactics of tomorrow. Since some of the most effective, dependable real estate marketing tactics can take time to yield the best results, planning ahead now can put you in an even better position to succeed tomorrow.
AI-Driven Real Estate Tech
While it may feel like ancient history, given all that's happened since, it wasn't so long ago that the adoption of widespread, affordable internet access changed our lives in nearly every way. Major advances in AI (artificial intelligence) technology promise the same sort of transformation, and you can already benefit from the power of AI to give your marketing a boost right now. With tools like our AI-driven email and print newsletters, along with auto-generated reports for clients, you can easily provide valuable, informative content while letting technology handle the heavy lifting.


Social Media Marketing
The popularity of specific platforms may ebb and flow, but the power of social media marketing remains very strong overall. There are two great reasons to invest in your social media marketing right now. First, it's a great way to market your business, generate leads, connect with clients, and build your online presence. Next, since it takes time to organically build a social following, the investment that you put into social now can pay off many times over in the future.


Email Marketing
Just like websites, email is one part of online life that most of us can't imagine living without, and there's little doubt that email will remain a popular tool in the future. The challenge, as always, is cutting through the noise and getting your marketing in front of the right people. Email drip campaigns make it easy to do both, with customized content that your audience will look forward to opening and an easy, automated process for ensuring that the right content reaches the right people.


Search Engine Optimization (SEO)
If you're filling out your internet bingo card, you can move one step closer to completion. That's because search engines are next on the list, as another popular tool that's a worthy investment for the present and future. You want to make sure that people searching for real estate services in your markets can easily find you online, and search engine optimization (SEO) is one of the best ways to do that. Like building a social presence, good organic SEO takes time to yield the best results, so there's no better time than now to integrate an SEO plan for your real estate brand.
Meet the Challenges and Opportunities of the Unknown with Powerful Real Estate Tech
No matter what the future brings, investing in the right technology today can help you meet the unknowns of tomorrow. With our easy-to-use, feature-packed DeltaNET real estate CRM, digital marketing services, and modern website design, our team offers everything that your team needs to adapt to a changing world.