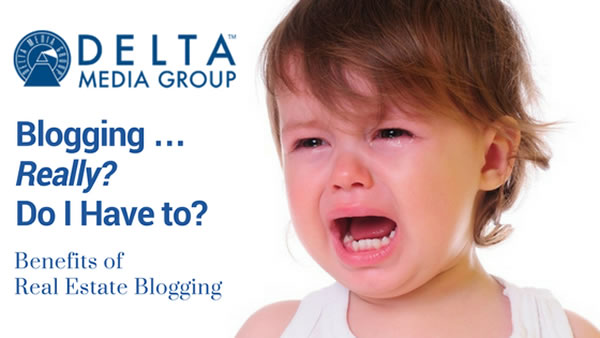 When people ask me, "Blogging ... Really?  Do I have to?"  My answer is "You Bet."
Blogging is a very BIG deal when it comes to your real estate website.  
A blog delivers benefits to your website that will more than pay you back for the time and effort it takes to create it.
I can guess what you're thinking …"What a bunch of hooey." Well, that couldn't be further from the truth.
Here's why: