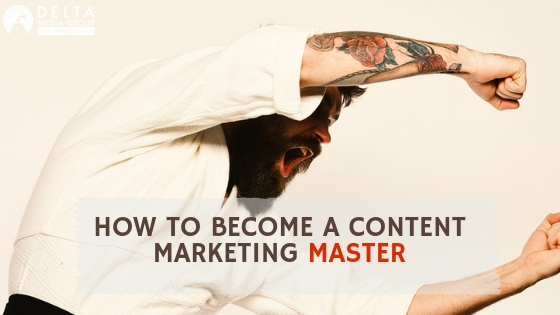 There's no doubt that content ranks among the most powerful marketing tools for real estate agents, but content marketing can also be a big, intimidating concept if you're unfamiliar with the process.
The good news is that even if you're just getting started with content marketing, your experience as a real estate agent provides you with the knowledge, background, and authority to create content that your audience will love.
Becoming a content marketing master requires learning how to find your audience, tailor your content to key demographics, and improve your process over time. Get started on the road to expertise with our guide to becoming a real estate content marketing master.
How to Create & Promote Your Real Estate Content
Learn More About Your Audience and the Purchasing Cycle
Perhaps the biggest key to content marketing success is knowing who you're creating content for, and what type of material they like to see.

Start by looking at your target buyers/sellers—first-time buyers, families, luxury shoppers, military members, professionals, or any combination that your real estate business serves. It's also important to look at where your targets are in the buying cycle, from dreaming to owning, so that you can create content for each step in the cycle. A buyer who is still searching for a home will naturally be interested in different content than someone who has just bought a home and wants to protect their investment.


Use a Variety of Content Types to Reach Each Audience Member
Successful content marketing depends on utilizing a variety of content types, in terms of both topic and format. Create content for each step in the purchasing process, and for the needs of each demographic that you serve. Even if you focus on one niche, like luxury real estate, you can create content for every step in buying/maintaining a luxury property. Becoming a true content marketing master also requires creating content in different formats—video content is a powerful way to connect a face with your brand, while images and infographics are highly shareable on social media. Make the most of all the content marketing tools available to you.


Remember That Your Expertise Is Your Best Promotional Tool
Unlike many other types of marketing, content marketing works best when it's not promoting your business directly. Rather than telling people how great your business is or how many listings you have available, your content is an opportunity to demonstrate the expertise that you offer to clients. Real estate content should help people solve problems, learn new things, and feel more comfortable with the process of buying, selling, or maintaining a home. By helping the people who consume your content, you promote your brand better than a traditional ad ever could.


Learn What Works, What Doesn't, & How to Improve
Nobody becomes a content marketing expert instantly, so don't be afraid of some trial and error as you learn what works for your audience. Reviewing your website and social media analytics can tell you so much about what types of content are working, and which areas you may be able to improve upon by trying something new. Devoting the necessary time to developing and analyzing your content marketing strategy puts you on the path to content marketing expertise.
Are you interested in learning more about content marketing, or in having an experienced marketing team handle the process for you? Contact us at Delta Media Group to learn more about real estate content, and all of our marketing services.