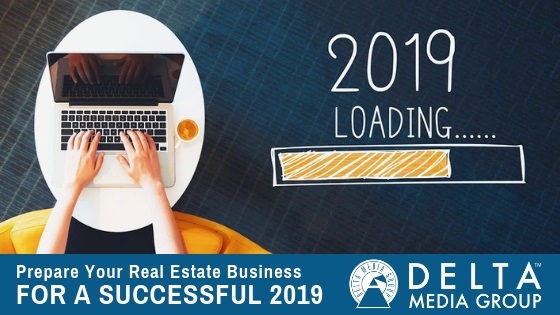 The start of a new year is the perfect time to both look back on what worked for your business in the previous year, and look forward to what you can do to build an even better real estate business in the year to come. Planning is an essential part of success in all aspects of the real estate industry, and that's certainly true when it comes to making the most of your opportunities in 2019. From uncovering new lead generation opportunities to retaining current clients, now is the time to start planning ahead for the New Year. Get started with our guide to preparing your real estate business for a successful year in 2019.
New Year, New Opportunities


Determine Your Marketing Priorities & Budget for the New Year
Creating an effective plan for the coming year is much easier when you know what you have to spend on marketing, and what you hope to accomplish with your real estate marketing this year. Are you looking to attract new clients from specific demographics, expand your influence into new areas, or find new, exciting ways to keep existing clients on board? Setting goals and knowing how much you can invest to achieve them will help you find success in 2019.