You Can Go Home Again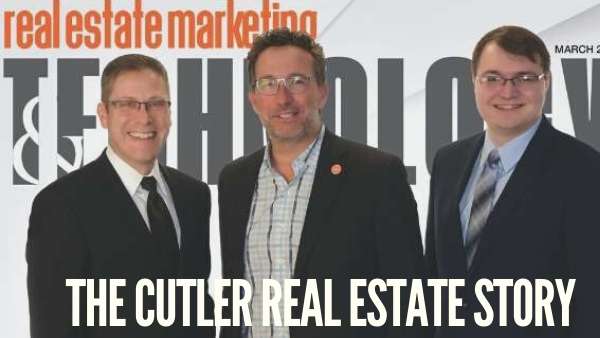 Cutler Real Estate has been a household name in the Ohio real estate market for over 70 years with a footprint serving Columbus and Central Ohio, Greater Cincinnati, Northeast Ohio, and Northern Kentucky.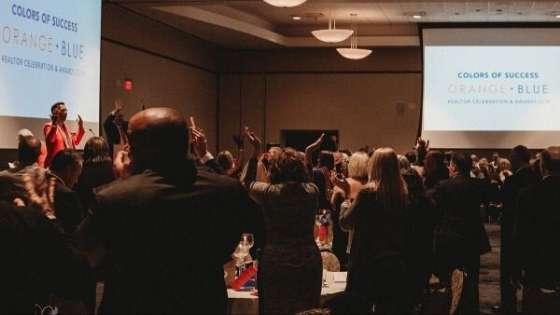 Andy Camp leads Cutler Real Estate as an owner and its President. In an interview with Andy Camp for Real Estate Marketing and Technology magazine, Camp talked about his company's past, present, and future growth strategies, but most of all, its relationship with Delta Media Group.
How Technology & Innovation Helped Cutler Real Estate Grow
From the beginning of the internet, Cutler Real Estate, led by Jim Bray (then partner and President), adopted the power of technology and the internet into their daily business practices.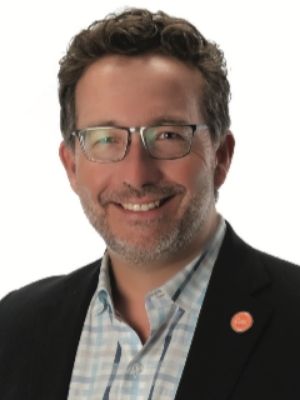 Camp says, "Jim loved technology. His commitment to technology is why innovation and technology are such an important part of the fabric of our company today. One of the most important things I learned from him was to continue to drive our company forward, we needed to use technology and innovation to do it. We make such a positive impact on people's lives and in their careers. Since technology changes so quickly, it's critical to stay focused on connecting our team with the best platform to impact their clients' lives positively."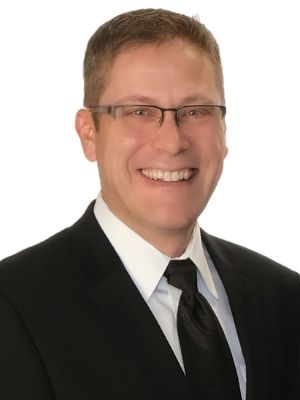 Michael Minard, President/CEO of Delta Media Group, comments, "In addition to Jim's partnership in Cutler Real Estate, he independently held interests in Delta Media Group too. His willingness to test drive new technologies at Cutler Real Estate that other firms were not yet ready for helped both companies succeed in our respective industries. Andy's actions today at Cutler Real Estate are carrying on Jim's vision to the next generation of his business and our partnership together."
Cutler Real Estate's Return to Delta Media Group
"Cutler Real Estate and Delta Media Group partnered for more than 20 years to bring innovation and technology to our business. During strategic marketing sessions, we decided to move our website and online marketing to a different provider to take those efforts in a new direction," comments Camp. "We evaluated our options in the real estate space and in 2016 decided to change real estate technology providers. At the time, we believed we were partnering with the most innovative and cutting-edge provider in the market."
Cutler Real Estate and Delta Media Group worked together from 1997 to 2017 to grow Cutler's online business. After Cutler Real Estate's departure from Delta Media Group, the company saw a total traffic decline of 39 percent. Organic traffic dropped 56 percent (or approximately 74,000 visitors) from 2017 to 2018.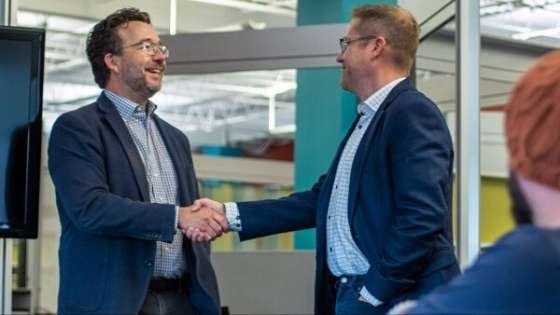 "By leaving Delta Media Group, both of our companies were able to examine our partnership with a fresh set of eyes. To their credit, and the leadership of Mike Minard, Delta Media Group pivoted and invested in innovation while other providers were selling out. So when our new provider sold to RE/MAX, we were able to re-establish a partnership with Delta with a fresh perspective and a shared vision for the real estate technology platform.
Camp continues, "How good is Delta at what they do? They are at the top of their game. Delta's SEO software is incredible. The SEO software backed into the platform drives traffic and leads to our REALTORS® to help them close more business.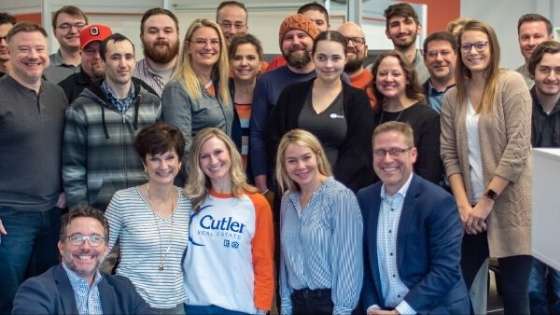 "Mike Minard and his team at Delta Media Group listen to our ideas and give you their honest opinions about the best way to move forward with a plan. They make you feel like you're their only client, even though you know you're not. They are quick to answer emails, phone calls, and the occasional cry for help. No playing phone tag or waiting days and days for a return email."
"Here's a prime example of how their expertise in real estate technology places them—AND US—at the top of our games. When we requested that our previous vendor write an MLS data feed for one of our new markets, they quoted us an 11-month time frame to complete the job. When we requested that same feed from Delta, they pretty much finished the project in 24 hours. A delay in data translation for us means our prime cities and neighborhoods cannot be marketed on our website appropriately, causing a lack of traffic, leads, and loss of potential revenue. That is one of the best examples I can give you to demonstrate the differences between having a partner with your best interests in mind and working with just another vendor. Cutler Real Estate views Delta Media Group as an extension of our company. They continually develop new ways to increase our business while saving us money at the same time," says Camp.
Andy Camp on Cutler Real Estate's future, the Real Estate Industry, and Delta Media Group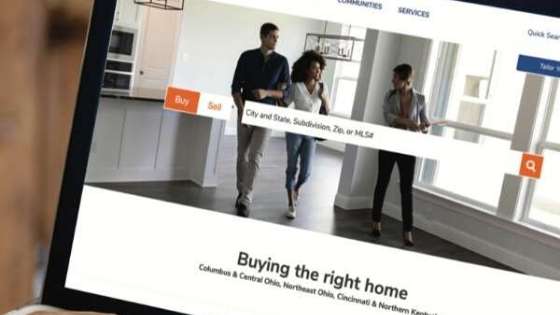 "As a real estate company that has been around for over 70 years and plans to be here for years and years to come, the business decisions we make today will have rippling effects on the next generations. The internet, technology, and innovation are here to stay, and so is Cutler Real Estate. Remember our philosophy: If you're not growing, you're shrinking? You won't believe what's coming next. We're in development meetings with Delta creating strategies to make buying faster and easier for tomorrow's homebuyer." says Camp.
Cutler Real Estate, Local REALTORS® with Global Connections
Cutler Real Estate is a proud member of the Leading Real Estate Companies of the World® (LeadingRE) network. With over 750 brokers in 35 countries, Cutler Real Estate can connect you with a highly qualified REALTOR® anywhere. Cutler Real Estate has earned a reputation for delivering superior service to its real estate clients by achieving the results they desire. Nearly 450 Cutler REALTORS® have the training and experience to help you define and achieve your goals.
--Read the complete article, "The Cutler Real Estate Story: You Can Go Home Again" on Real Estate Marketing & Technology's website.