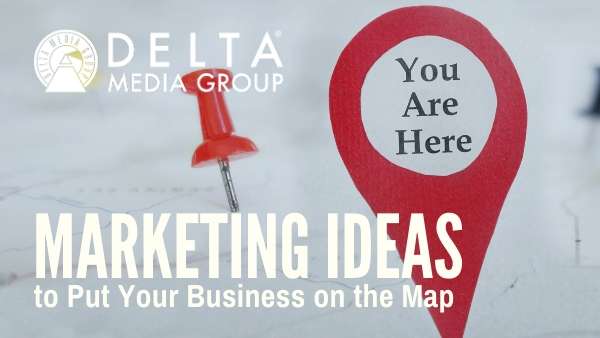 The internet has transformed real estate almost more than any other industry. Buyers go online to search for homes, and sellers use the web to search for the best sales associates to represent them.
For real estate pros, it's a time of filled with opportunity. Would-be clients are ready and waiting for you to come calling. The key: You have to capture their attention at the moment they need you most.
Use these real estate marketing ideas to put your business on the map:
Your Blog - A Place for You Shine
When it comes to your online visibility, a blog is your most powerful tool. It gives you a place to showcase your expertise and introduces clients to all you have to offer.  
Your Email List
Your leads may not be ready to move forward on their real estate dreams for months or even years. Your email list keeps you in touch in touch in the meantime. By sending regular emails, you can nurture a relationship for as long as it takes.
Local Neighborhood Guides


Your local expertise distinguishes you as the sales associate to know. Publishing research on your real estate market attracts buyers and sellers.

Social Media Marketing
Social media marketing amplifies your other marketing efforts. Twitter is ideal for meeting new leads. Facebook is the perfect place to build a community of supporters, while Instagram can host all your most beautiful real estate photos. LinkedIn is helpful for those in luxury real estate.
Video Marketing
No matter how you use it, video content is some of the most compelling around. It moves more of your website visitors to action and gets more people reading your social media posts. Video open houses and showings attract people to our homes from a distance.
Use Professional Photos (Everywhere!)


Professional property photos are the bread and butter of any sales associate. Photos aren't just for your listings: They add charm to your site and get people to stop and look at your social posts.

Use Virtual Tours
A virtual tour is like being there. It lets prospective buyers "visit" a property online and walk through it using custom video, usually put together with panoramic photos. 
Claim Your Google My Business Page


Google My Business is the most important of the local business directories--sites that help search users find the best businesses "near me." You may already have a GMB page automatically filled with details from the web. Claiming your page is free and makes it more effective.

Client Testimonials
Testimonials reassure would-be clients that other people, just like them, loved the services you delivered. Recent testimonials should appear throughout your site. Consider showcasing them on the front page and even in the footer visible on most pages.
Each of your real estate marketing decisions influences the kind of client you'll attract to your door. Your marketing strategy can pay off in inquiries and leads. 
What you put into marketing is what you get out of it, so get a fresh start by contacting Delta Media Group's marketing team.