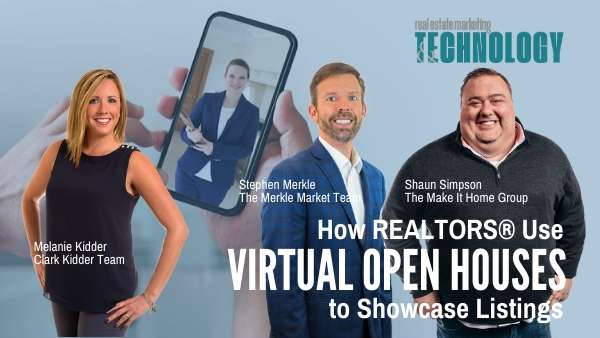 With the coronavirus pandemic hitting its stride this spring selling year, it comes as no surprise the real estate industry has seen an enormous spike in demand for virtual home showings—some in the triple digits. 

Sales associates with a mindset of adapting to change and adopting new technologies—like virtual open houses and showings—are paving their ways to future success.

Shelter-in-place orders and social distancing haven't necessarily lessened the interest of would-be buyers to shop for a home or sellers wanting to keep the ball rolling toward the sale of their homes. 

Consequently, sales associates embracing today's real estate market are incorporating virtual open houses to keep their businesses growing and provide more modern service to their clients.