Attract Attention and Clients with Your Website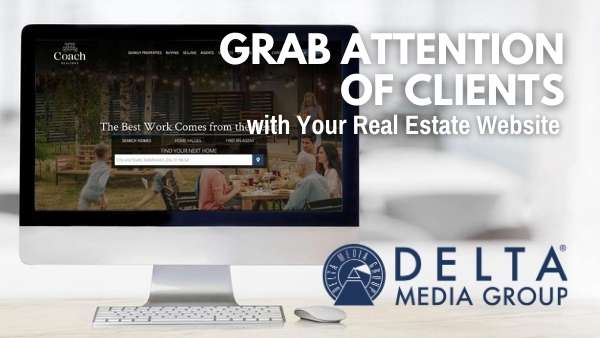 A high-quality real estate website isn't a luxury for your business––it's a necessity. Think of your site as the hub where all of your other digital marketing efforts converge, making it a powerhouse for lead generation and capture.
It's also the spot where many would-be buyers and sellers will form their first impression of your real estate brand, learn what services you have to offer, and take the next steps to engage with you directly.
Let's take a look at what to include in your real estate website to grab the attention of prospective clients: