As a real estate professional, would you rather spend all day sending emails or selling houses? As the leader in your real estate firm, do you want your sales staff to focus on restocking your pipeline or converting existing clients? When used correctly, real estate automation eliminates those tough choices and allows sales associates to focus on what they do best. Automation can handle so many of the nuts-and-bolts, time-consuming tasks crucial to lead management and conversion. Here's how real estate automation makes your life easier.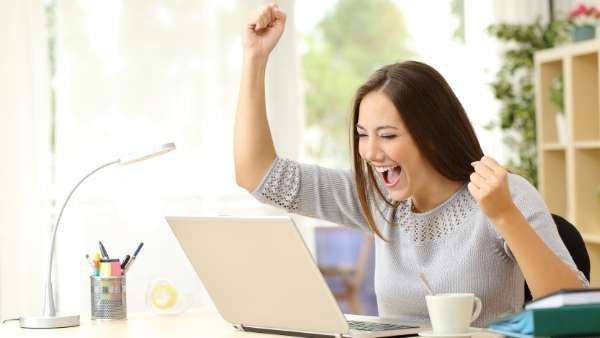 Capture and Segment Leads with Ease
At its core, real estate automation is all about capturing, nurturing, and converting leads. Without automation, lead management is a time-consuming process, forcing sales associates to choose between restocking their pipeline with new leads and adding value for existing clients. Automation allows sales associates to quickly capture online leads, then segment those leads automatically based on demographics and where each lead is in the purchasing process. That segmented list will be a tremendous help in maximizing many of the automated marketing tools.
Stay In Touch and Keep Prospects Engaged with Automated Email Campaigns
Email marketing is one of the best ways to keep leads warm, encourage engagement, and move prospects through the purchasing process. Your automated email campaign is the first place where your segmented list will come in handy. The technology behind the campaigns allows you to send content that is relevant to each lead automatically. You can use automated email marketing to share newsletters, blog posts, flyers, new listings, or even send an eCard for special occasions. Sales associates can enjoy the benefits of staying top of mind, without the hassle of spending hours crafting and sending emails.


Strike While the Iron Is Hot
While keeping in contact is a great start, sales associates also need to know when a prospect is ready to take the next steps and get serious about buying or selling a house. Automation removes the equation's guesswork, allowing sales associates to see precisely when a prospect is showing signs that they're ready to engage more deeply. Knowing when the moment is right makes it easier to reach out and convert.


Stay Social with Simple Sharing and Scheduling
Social media is one of the most valuable items in every sales associate's marketing toolkit, but it's not always easy to find the time to build a robust social presence. With automation, the process becomes much more straightforward. Sales associates can automatically post relevant information to their social pages, including blog posts, client reviews, new listings, price drops, and open house info. They can even plan and schedule future posts to go live at just the right time to reach a maximum audience.


Prove Your Value to Prospects by Automatically Sharing Client Testimonials
Social proof is a crucial ingredient in the recipe for attracting new business, but asking for, collecting, and posting reviews the old-fashioned way can be a time-consuming process. With automation, testimonials from clients can be submitted, sorted, and published with minimal effort. All sales associates must approve the reviews and edit if necessary; then, the review will be posted automatically to your real estate website. This process is a great way to provide social proof to prospects with minimal effort from your team.


Use Your Digital Dashboard to Simplify Workflows and Remember Key Tasks
In addition to automating many vital tasks, your real estate software makes it easier for sales associates to remember the jobs they have to handle themselves. Sales associates can look at their dashboard to see what tasks they need to tackle each day, from showings and presentations to engaging with specific prospects. A centralized dashboard makes it so much easier to maximize efficiency while ensuring that no critical task ever slips through the cracks.


Tracking and Analytics Help You Constantly Improve Processes
While we often talk about what automation can do for sales associates, it's also essential to look at how it can teach associates to optimize their time and enhance their marketing efforts. Tracked email and pay-per-click marketing campaigns allow sales associates to see precisely who their marketing is reaching and how well it's working. These analytics provide sales associates with the data they need to optimize their marketing and outreach to suit their target audience's unique needs.
With so much more time free to focus on the big picture, what could your sales associates accomplish? Automation gives every sales associate more time to achieve their goals without compromising on pipeline management. The trick is simply finding the right tools and putting them to work for your real estate firm.
---
Not getting your copy of Delta Media Group's magazine, Real Estate Marketing & Technology?
Sign up today. Your subscription is FREE.