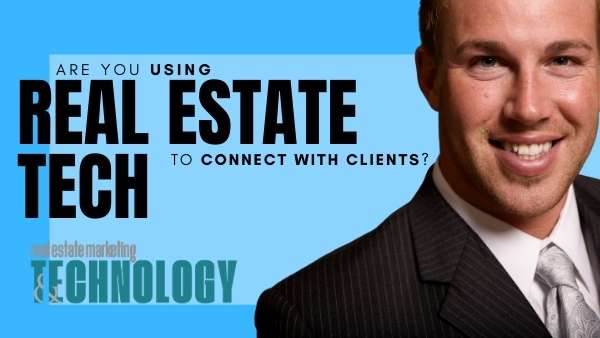 Staying connected with clients is one of the most important jobs for any real estate professional. The circumstances of 2020 have shined a light on the vast amount of real estate tech available to help you stay connected with your clients and leads. 
Use our guide to the real estate tech your business needs in today's business world.
Why Every Real Estate Firm Needs a Great Website
In many ways, your real estate website is your home base for keeping in touch with clients. If your website is outdated, doesn't feature a robust MLS search function, lacks search engine optimization, or doesn't play nicely with mobile devices, now is the time to build a website that shines. The more that your website offers, the easier it is to keep clients engaged and connected. When a client wants to know how to connect with your real estate firm, your website should offer diverse options to suit each client's varying needs.
Share Your Expertise and Connect with Clients
A blog that's well-stocked with valuable content is a must-have in 2020, and your real estate blog should be a key element in connectivity. Your blog is a place to build connections by sharing your expertise, providing valuable advice, and showcasing the markets you do business. Be sure to interact when clients make comments, whether on blog posts themselves or links to your content shared via social media.
Use Your CRM to Make Personal Notes on Clients
Sometimes, connecting with clients is all about picking the right moments to stay in touch, and your CRM should be a great resource for doing just that. In addition to the basics, be sure to record extra, personal notes on clients so that you can reach out at the perfect time. Remembering birthdays, graduations, anniversaries, due dates for children, and other important dates allows you to send a personal note on big days. This keeps you in the clients' minds, shows them that you care, and allows you to keep track of important events that factor into the client's home buying/selling plans.
Real Estate Text Messaging for Easy, Convenient Contact
With many clients juggling the responsibilities of working from home, watching their kids, and navigating their long to-do lists, convenience is key to building connections. Real estate text messaging is an easy way to stay in touch––for both you and your clients. Whether you're keeping a client updated on the progress of their real estate transaction or providing listing updates to help them search for the perfect home, texting keeps them updated without- out taking too much time from their (and your) busy day.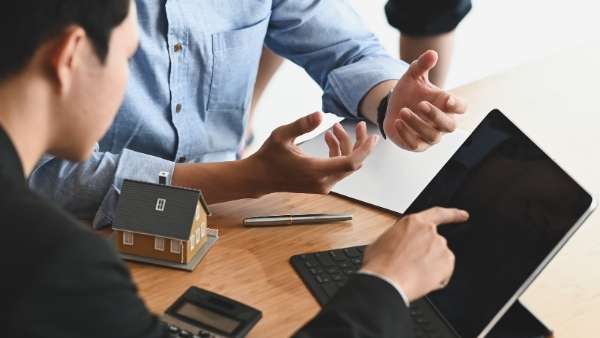 Virtual Tours Help Buyers Experience Your Best Listings
Every client and market is navigating the unique challenges of 2020, so staying connected means helping clients shop for homes from afar. Providing virtual tours makes it easy for them to get a full, 360-degree tour of a home, no matter where they're located. Whether a client is currently uncomfortable touring homes in person or is simply located too far away from their target neighborhood, a virtual tour allows them to explore the property at their own pace. Then when they fall in love with a home, they'll think of your real estate business first when it's time to get serious about making an offer.
Virtual Open Houses Connect Buyers with Homes
Like virtual tours, virtual open houses make it easy for buyers to tour homes no matter where they are currently located. A virtual open house also allows you to take a more active role in the process by highlighting the home's best features, answering questions, and providing a guided walk-through of the property.
Automate Email Marketing and Segment Your Audience for Convenient Connectivity
Automated email marketing is a powerful tool for maintaining contact and building connections with a diverse real estate audience. The trick is making sure that the right content reaches the right clients at the right time, which is easy to do with the power of the DeltaNETTM 6 CRM. Segmenting your audience in your CRM based on who's buying/selling, what type of budget they're working with, and where they are in the purchasing process will help you keep the relevant content flowing for each client.
Use Videoconferencing for Face to Face Meetings from Afar
Whether you've used it for work, fun, staying in touch, or all of the above, it's safe to say that we have become much more familiar with videoconferencing in 2020. When you need to have an in-depth conversation with a client who can't meet with you in person, videoconferencing is a great way to go––especially now that most people are already set up with the necessary tools.
Social Media to Stay in Touch with Current Clients and Find New Ones
Social media has long been one of the most convenient tools for connecting with clients from every demographic, and it's only become more important with the unique circumstances that we have faced this year. You can use social networks to promote your content, get involved in conversations to demonstrate your real estate expertise, show off your latest listings, and use targeted advertising to connect with new clients. It's also a great place to reach out to current clients on special days and connect easily for one on one conversations that don't require a call.
Connect with Clients Using the Tech That's Most Convenient for Them
Ultimately, the right real estate tech to stay connected depends on each client and the sales associate's preferences. While some clients may still prefer old-fashioned communication tools, many more from all demographics have embraced modern tech for connecting in this most unusual year. Making your brand available on a wide variety of modern tech platforms is the easiest way to stay connected with diverse clients, find new business, and make the process more convenient for everyone involved.
While the sheer volume of real estate tech available can feel like a lot to take in, it's important to remember that most of these tools make life easier and more convenient for everyone involved. Automating key tasks frees sales associates to focus on what matters most. Real estate tech also makes it easier to connect directly, no matter where a client is located. Experimenting with the real estate tech that works best for your brand and your clients is a key step in setting your firm up for success in 2020––and beyond.