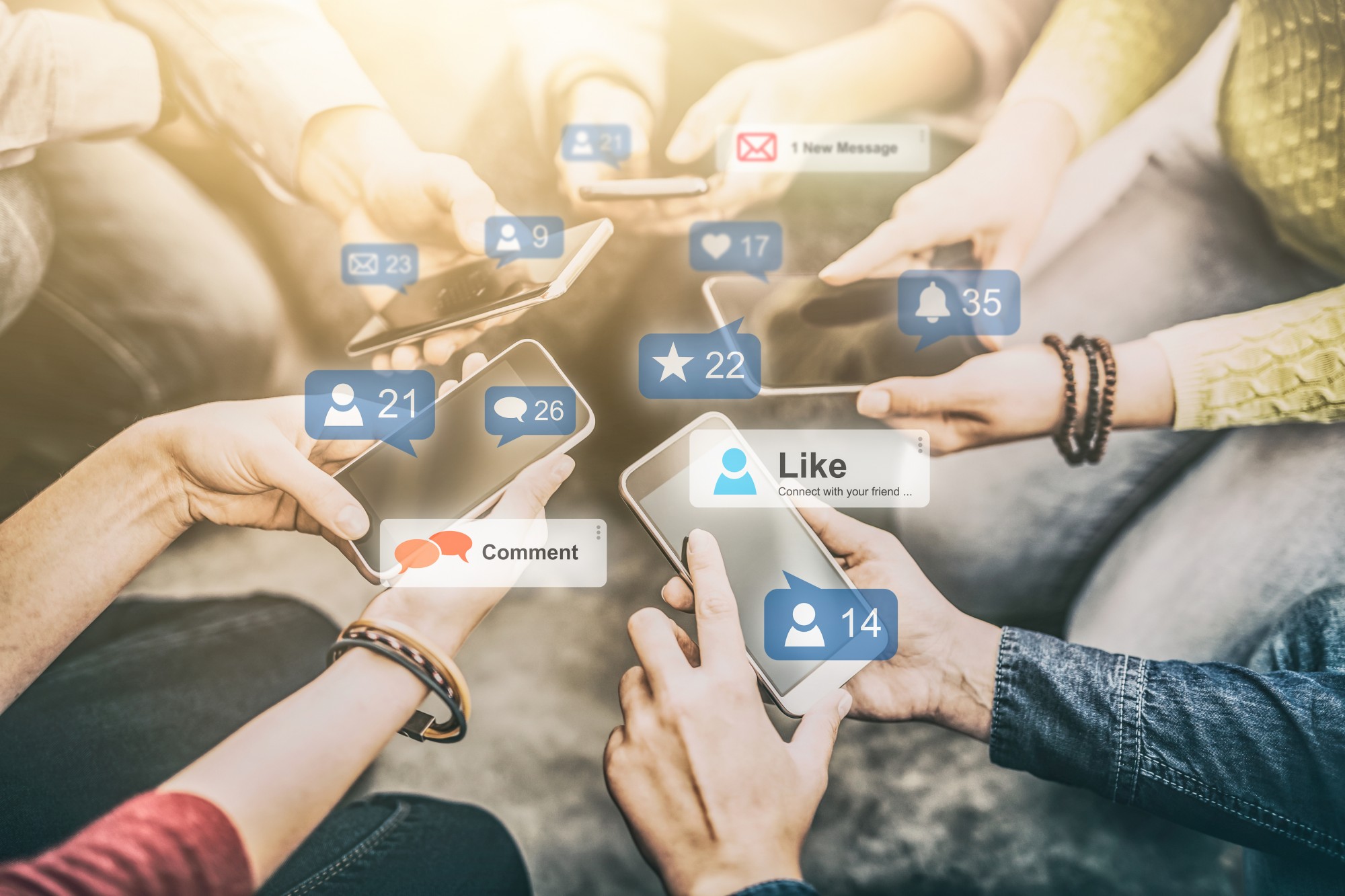 Social media can be an excellent source of leads and allows you to connect with your audience on a level that simply isn't possible with other formats. But the competition for attention is fierce, so creating a reliable social lead-generation pipeline takes effort. The good news is that the results are more than worth it.
Authenticity and consistency are the keys to social media success, which means that you'll need to show more of your personality than you might with other marketing tools. The payoff is that showing your personality will help you build real, lasting connections with your clients and earn their business long-term. So, let's take a closer look at some social strategies that will help you expand your audience, build connections, generate leads, and maybe even have some fun in the process!
Personalizing Your Connection With Clients
Build Your Online Presence So You Can Build Connections
Creating personalized connections is so much simpler when it's easy for clients and prospects to find you online. Your real estate website is the perfect place to start because that's where you'll be posting so much of the content that you share elsewhere and where shoppers can find all of your listings. Of course, your online marketing and SEO will help drive traffic to your website, which in turn means more traffic for your social pages. Once you build those connections, you'll want email marketing to stay in touch and a quality CRM to help you keep everything organized. A robust online presence is key to maximizing your social media returns, and your social activity will be an essential component that helps tie your whole online presence together.
Don't Be Afraid to Show Your Personality
If a client or prospect wants to follow bland, cookie-cutter real estate social media accounts, they can find countless examples on any social media platform. But if you're going to truly personalize your connections, then you'll need to separate yourself from the rest of the online pack. Whether that means giving people a peek behind the curtain at what it's like to work in real estate, sharing your hobbies, discussing your experience with buying/ selling your own home, talking about your favorite local attractions, or even a little bit of everything, letting clients get to know you will help build lasting connections. As long as you avoid politics and other divisive topics, there will be plenty of room to let your personality shine in a productive way.
Always Be Friendly
This may seem like overly simple advice, but we've all seen examples of what can happen when people are rude on social media. So, when in doubt, always be friendly, look for positive ways to engage, avoid confrontation, and follow the golden rule. You can't go wrong by being kind, and your audience will definitely take notice of your positive attitude.
Keep Your Content Creation Strategy Fresh
While clients who are shopping for homes will often be interested in seeing posts with your latest listings, building lasting connections requires you to diversify your content strategy. That's true when it comes to both subject matter and format. Touch on a variety of real estate topics, and mix in the type of personality-driven content that we mentioned above. Share content in multiple formats, like blog posts, video content, status updates, images, and real estate news. Experiment with different content types to identify what your audience is most interested in seeing
Always Check the Comments on Your Posts and Engage
A steady supply of fresh, interesting content is a great start, but your job isn't done when you press the "post" button. Some of your best connections can be built by finding common ground, engaging thoughtfully in the comments on your posts, and making your own comments on the social posts of others. Answering questions is a powerful way to build connections, both through your content and your more direct interactions with your audience.
Join Groups to Expand Your Reach and Create Connections
Most social media platforms offer a way to join groups with people who share similar interests, hobbies, locations, and backgrounds. Especially on Facebook and LinkedIn, joining groups is a great way to create new connections. Just remember that most groups discourage members from posting advertisements. Instead, be authentic, be yourself, engage, and find the right moment to let new connections know what you do for a living. Once group members know more about you, they'll feel more comfortable asking for your help with real estate matters.
Why Video Content Helps Personalize Connections
Video content has become more popular than ever before in the last year, and getting in front of the camera helps build relationships in multiple ways. These days, many clients will be shopping for their next home from the comfort of their current one, so virtual tours and virtual open houses are great tools to reach buyers. But there's no need to stop there! Creating video content with real estate advice, Q&A sessions, neighborhood guides, or visits to local attractions can really help your personality shine. Video content also has the important benefit of helping clients put a face to your real estate brand.
Showcase Your Connection with Your Communities
Whether you're creating content or engaging with your audience more directly, showing how much you love the communities where you live and do business is sure to help build connections. It enables you to find that all-important common ground with clients who already live in those places and is a great way to encourage shoppers from outside the area to consider homes in those communities. Show your community connections by highlighting local attractions, discussing the perks of different neighborhoods, sharing experiences from community events, and showing how you make a positive difference in the community. In addition to building connections, your communities should also be an excellent source for content ideas.
Set a Social Schedule and Stick to It
No matter how you choose to personalize your connection with clients, even the best strategy won't bear fruit unless you're willing to stick with it. Setting a social schedule is crucial to success because building real connections takes time. There's plenty of room to be flexible, so the real key is simply to block out time each day for posting, engaging with your audience, and creating new content for social. When you have some extra time in your schedule, use it to create content that you can schedule to post later. It may take a little while to figure out exactly how to invest your social time most efficiently, but that's okay! Every agent is unique, and you'll find the right mix for your needs as long as you keep making an effort.
The more comfortable you get with building connections on social media, the easier the whole process will become. Remember that while there are plenty of general tips to follow, there's no one right way to show your personality and create connections. Don't be afraid to get creative with your content ideas, and evolve as you learn what your audience likes most. Stick with it, and you'll be rewarded with a steady, reliable source of very well-qualified leads.