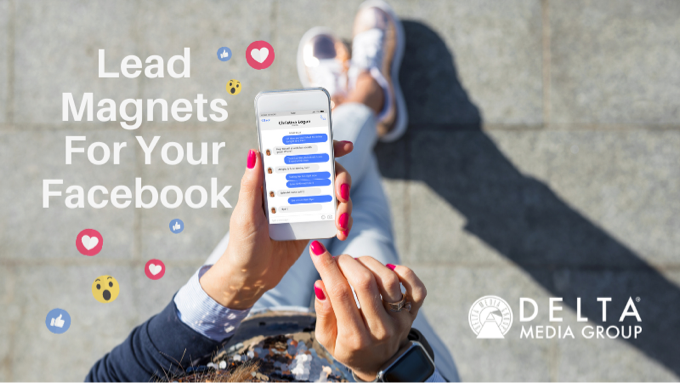 Helpful, informative content is the bedrock of any real estate agent's digital marketing strategy.
In a nutshell, "content" is anything you publish in the hopes of helping current and future clients make informed decisions about real estate. Good content showcases your expertise and previews the value you offer. Content is vital to building a relationship, especially with leads who have not met you in person. Once a lead is on your radar, it might be months before that person takes the next step. Content keeps you in touch.
Blog posts, e-books, and videos are the most common types of real estate content. While you normally publish most content directly on your website, you can always use social media to amplify it further.
Content doesn't just entice visitors to your website, however. It also helps convert leads into customers. As leads do more research, they look for deeper, more specific content. By aligning your content marketing with their needs at different times, you position yourself as a trusted advisor.
Real estate content is indispensable to three critical conversions:
The conversion between new website visitor and social media follower

The conversion between social media follower and email list subscriber

The conversion between email list subscriber and active buyer or seller
Sure, someone can go directly from social media follower to customer. It's even possible for a prospect to visit your website, fall in love with one of your listings, and schedule an appointment right away.
In many cases, though, people follow this predictable path from prospect to lead to customer. You must have the right content available to move them forward.
Engaging with social media followers is crucial because they may be actively comparing real estate firms. The jump from social media follower to email subscriber is big: Email is much more direct and intimate.
Consider this: In recent years, social media platforms have created algorithm-driven "bubbles" that show users only content they are most likely to respond to. In almost all cases, this results in diminished reach for brands.
On the other hand, email subscribers see your messages every time.
Well-designed real estate lead magnets create the bridge you need.
Lead Magnets Set the Stage for a Lasting and Lucrative Relationship
A lead magnet is a piece of real estate content specially designed to move the relationship forward. It does this by meeting your social media followers precisely where they are and giving them highly valuable information and insights they can't find anywhere else.
What distinguishes a great lead magnet is this: It is something they can use right away.
Master this formula, and you'll turn your social media feed into a lead engine. Followers get lead magnets for free, but they must join your email subscriber list to receive one. This uplevels your relationship.
Let's look at the most effective real estate lead magnets on Facebook:
Buyer's or Seller's Guide
Buyers respond especially well to step-by-step guides that let them know what to expect and where to look when exploring a new community. Buyers and sellers alike benefit from advice to help them prepare for their transaction and smooth the path to success. A free home evaluation is highly attractive to sellers.


Local Market Report
Your local expertise is your biggest differentiator. Market reports are popular for would-be buyers, who often seek them out a few weeks before they start actively looking at homes. You can motivate buyers to take action sooner by putting market performance in context. DeltaNet Market Watch Reports make it a snap.


How-To
A how-to guide is a natural next step once you have enough data from your website to know what answers your prospects are searching for. First-time buyers frequently ask about the financing process, for example, while sellers often express curiosity about timing a sale, increasing curb appeal, or staging a home.


Local Favorites
What is it about your area that makes it truly special? What are the top attractions, restaurants, and things you simply can't see anywhere else? It may seem like this content is overly broad, but it can help buyers kindle a clear vision of the kind of lifestyle they want. That motivation is what gets them to dive in.


Exclusive Property Lists


When buyers find themselves adrift in a sea of listings, they might find it difficult to navigate. That's true even if, individually, the properties are very impressive. Curate your own exclusive property lists to meet the needs of certain kinds of buyers, and you make it easier for them to discover the home of their dreams.
Social media lead magnets work best as part of a comprehensive digital marketing strategy. Marketing automation makes the whole process faster and easier for you. To find out more, contact us at Delta Media Group today.