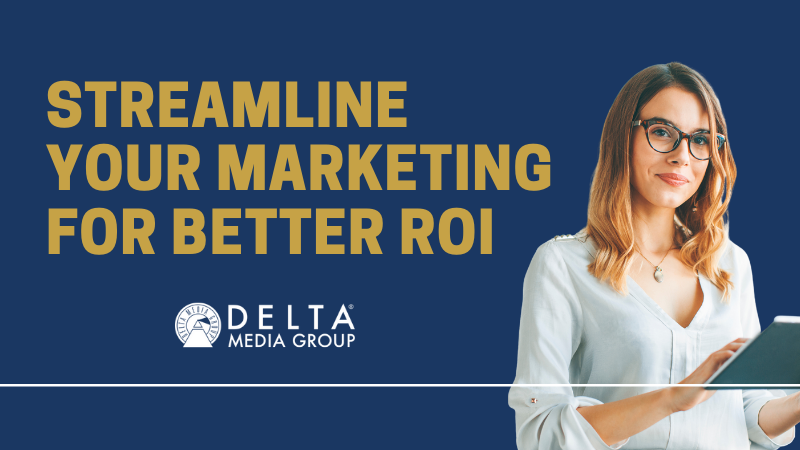 Let's face it — not everyone loves marketing!
If you're someone who'd rather spend time on other priorities, the idea that you need to "do a little bit of everything" to find what works for you might be demoralizing. Even those who enjoy marketing can get worn down every now and again.
Luckily, you can achieve more by doing less.
The idea you need to put your brand everywhere and anywhere to succeed is based on a misunderstanding. In other industries, it may take anywhere from eight to 15 mentions of a brand for a prospective customer to even remember what it is. Real estate is different.
If you are marketing where your ideal customers are found, they don't need to see you fifteen times. On the contrary, they may reach out the first time they hear about you — assuming they're interested in getting into the market.
No matter how great your marketing is, you can't get someone to buy or sell a home unless they are committed. So, there's no need to plaster your name all over town. Instead, zoom in on the most targeted and effective approaches for you.
Streamlining is the path to a real return on investment — and that's what marketing is all about.
Here's how to make it happen:
Start by Understanding Your Ideal Customer
Which customers do you most enjoy working with? Who energizes you... and helps you move toward your business goals? All marketing materials are written for someone, so be sure you pinpoint precisely who you want to appeal to. What are their biggest problems? Why are you the perfect fit to help them?


Make Open Houses a Cornerstone of Marketing
Open houses have been through a lot in the COVID years, but they remain one of the most powerful ways to connect with qualified buyers quickly. To extend your reach and improve safety all around, a tool like Properties in Motion helps you use video storytelling for your virtual open houses.


Host a Free Housewarming Party
If old-fashioned business networking makes your skin crawl, tune into this idea: A housewarming party for your newly closed homeowners. This will not only ensure they remember your name for years to come — it also gives you the opportunity to meet and greet with their friends and family who may become clients.


Take the Busy Work Out of Digital Marketing
The vast majority of your future customers will find you online, so digital marketing is an indispensable part of your mix. Help your digital marketing strategy bear fruit with less time wasted by using social media automation to send event-based updates to your followers ... just click and "done."


Make It Easier to Monitor Your Relationships
It can be tough to figure out everyone you know — contacts, leads, and current customers – and what they're all doing at a given moment. A dedicated real estate CRM can use artificial intelligence and machine learning to maintain total visibility and follow up at just the right moment.


Understand Your Priorities for Each Day
Not everyone flourishes when they try to plan their day down to the minute. Still, you can get most of the benefits of scheduling by defining your priorities for the next day every evening. Once you know what is most important, always try to put it first. Focused blocks of uninterrupted work make it easier.


Keep Track of Your Marketing Results
Free data analytics tools such as Google Analytics can clarify which digital platforms are yielding results — including your social media, real estate website, and content you've published on other forums. This data further empowers your CRM so you spend less time on what's not working for you.


Build Extra Time into Your Schedule
Real estate has a reputation for top producers working day and night. Now, however, we know this is a recipe for burnout. "Work-life balance" is the new watchword. That means leaving time in your schedule for when things, including marketing events, run long – and giving yourself plenty of time to rest, too.


Follow Up with Satisfied Customers
Even when they have a satisfying experience, most people don't end up returning to the same real estate agent in the future. The bottom line? They simply forget. Stay in touch with your satisfied customers and ask for referral business — it's the fastest and least expensive customer acquisition.


Have a Single, Overarching Goal for Each Quarter


In the world of marketing, a month often isn't enough to know whether a tactic is working. You need a few months of data to compare outcomes over time. With this in mind, define a core marketing goal for each quarter, then break it down into weekly action steps and monthly check-ins.
Contact us today to discover easier, more effective marketing through automation.