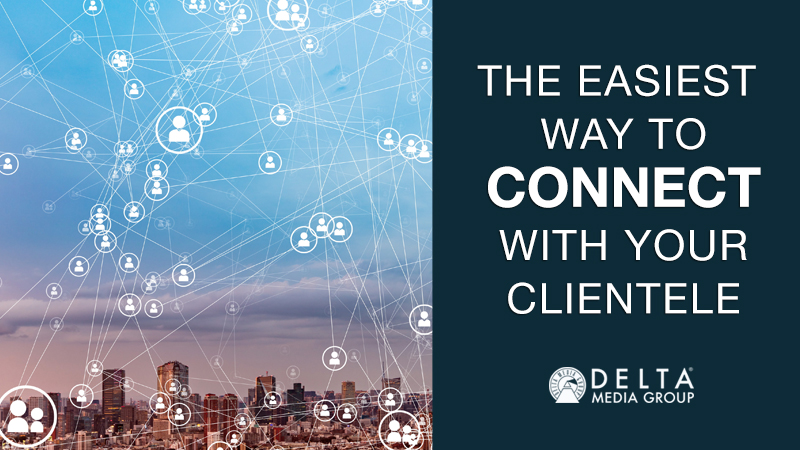 Real estate is all about connections. Your marketing, including digital and in-person, needs to bring in a constant stream of people you can help. At the same time, you should have a strategy in place to remain connected to customers who've had positive experiences with you in the past.
While the majority of people say they were satisfied with the help their real estate agent gave them, few report using the same agent twice. Some certainly end up moving out of their old agent's service area. Mostly, though, the reason is very different.
They simply forget their previous agent's name.
Heading off the Real Estate "Amnesia Effect"
Only about 17% of people end up using the same agent multiple times.
When you think about the lost time and effort this represents, it is sincerely mind-boggling. It means that, by and large, homeowners (including those selling a home for the first time) also need to take weeks to search for a real estate agent, check their credentials, do interviews, and so on.
Why do all that when they can work with the agent they already know?
From an agent's perspective, this only makes sense. After all, it is much easier to sell to someone who is already a customer than to find a new one. Yet, many newly licensed agents spend years focused on seeking out new leads, when existing customers could be worth 3x to 5x as much.
By staying in touch with existing clients, you not only have the opportunity to meet their future needs. You can also get referral business – sometimes on a regular basis – that might otherwise be impossible for you to access. Unless a customer's close relative becomes an agent, you are the obvious first choice.
All of this demonstrates the inevitable fact that if we want relationships to work for us, we need to put in some work in return. Just like friendships and workplace camaraderie, bonds between you and your former customers require consistent nurturing. Unless you add value, you will be forgotten.
Luckily, there are plenty of ways to do it — even during those years your customer isn't in the market. Let's look at some of the most effective methods around:
Start a Social Media Following
First and foremost, it's a sound idea to ask customers directly to follow you on social media if they haven't already. The great majority of customers will be on Facebook, Instagram, or LinkedIn. Set up a business page, so your brand has an official venue on each platform. Algorithm curation means followers won't see everything you have to say, but you can always message them directly to start a conversation.


Send Valuable Content by Email
In many ways, email marketing may be even better than social media for a real, long-term relationship. Email is more personal and intimate, but you need to have the right content at the ready. Former customers no longer need information about financing or buying a house. Send them insights about home maintenance and renovations, for example, and you'll be able to hold their attention much better.


Recognize Important Anniversaries
Any good relationship develops its own patterns and rituals. While a customer probably won't expect you to remember their closing day, it certainly doesn't hurt if you do: A quick card with a handwritten note can work wonders. Not only will your customers know you remember and care, but it is likely to awaken all the wonderful memories they associate with finally buying their home.


Use the Power of Artificial Intelligence
Even in the earliest stages of a career, a real estate agent has the potential to meet thousands of people every year. How can you keep all those details straight? A real estate CRM is the key. Delta Media Group is about to release DeltaNET 7, the latest and greatest CRM for real estate. 100% AI-driven visibility into all your relationships — leads, customers, and past customers — is available at a glance any time.


Ask for Reviews or Testimonials
It's easier to pave the way to a big "ask," like a referral, if you start with a smaller one. Testimonials act as compelling social proof, helping people see that others have had terrific outcomes thanks to you. Most happy customers will be glad to give a review or testimonial, but it works best if you ask right away.


Request a Referral


When it comes to leveraging your relationships for business value, nothing beats a referral. But there's some finesse to the art of getting one. Most of the time, customers have no one to refer to, even if they'd like to. A repeatable and efficient monthly process for checking in is your best bet.
Contact us to learn more about how high-performance automation can help deepen your relationships.