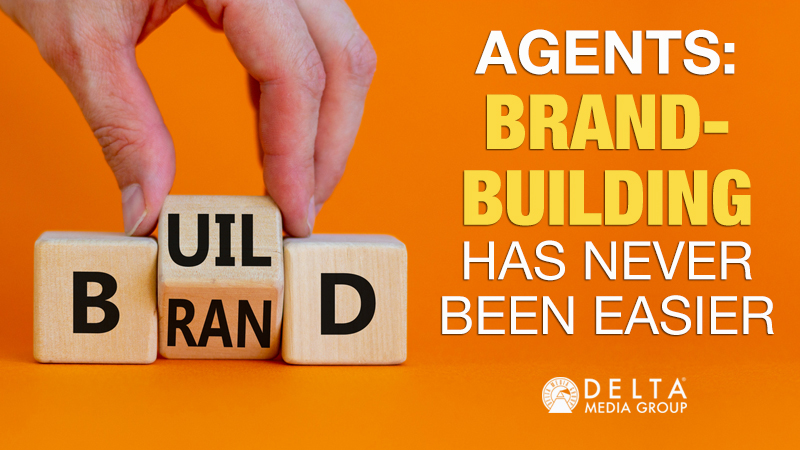 As a real estate agent, your brand is one of your most valuable assets. In fact, your brand is inseparable from your personal identity. After all, you are the thing that makes your brand unique. And yet, a brand is more than just a fancy way of talking about yourself. There's a lot under the hood!
A brand consists of different factors that all work together:
Your unique perspective and expertise

The problems you specialize in solving

The ideal customer type you focus on

The "promised experience" you offer

Anything you share and publish online

The actual, live "customer experience"

Reviews, testimonials, word of mouth
As you can see, your brand isn't made up solely of things that you directly control. What others think about you is also part of your brand—which extends to your customers and colleagues. Every time you interact with someone in a professional capacity, you are contributing to your brand.
That might seem pretty intimidating at first!
But don't fret—avoiding embarrassment and liability is only a tiny part of branding. Done right, a brand helps attract the right people to you like a magnet: The customers who will move your business forward because they are aligned with your unique vision and value.
Your Real Estate Website Is the Key to Effective Branding
When it comes to branding, your real estate website is the #1 stop.
During the pandemic, Millennials and Gen Z made a strong showing as both buyers and first-time sellers. These generations overwhelmingly prefer digital media, in part because it gives them the chance to make informed decisions before they need to face the pressure of a "sales call."
The vast majority of your future clients will learn about you online before they ever have the chance to meet you. That being the case, it's crucial to have a modern, fast, secure website that's easy to use. In particular, your website should be easy to navigate on smartphones and other mobile devices.
Your website is important for all kinds of reasons:
It provides a single, definitive "port of call" to see everything related to your services

All of your social media, email marketing, and more ultimately direct traffic back to it

A memorable, branded domain name makes it easier to be found by clients

Reviews and referrals will ultimately send future customers directly to your website
Making Your Brand Work Once Your Website Is Live
Once your website is open for business, there's still more to do. A website is always a work in progress, so you should try to get it up and running even before you know your brand vision inside and out. Once the basics are in place, you can refine the online experience until it is exactly what you want.
Be sure to keep these things in mind:
Focus on Your Core Audience
Whether you work with buyers or sellers, single-family homes or commercial properties, you have a core audience. Every piece of marketing is written for someone, so zero in on the problems and burning questions that keep this group awake at night, then answer them throughout your website.
Spotlight Your Unique Traits


Today's most effective brands are clear on values. Be sure to explain what you do, who you do it for, and why you do it—and what your future customers can expect from you. When you become known for something special, like exceptional customer care, it informs the full brand strategy.

Get the Right Look and Feel


A website is a terrific place to start branding because it helps you make decisions about all kinds of other details. Be selective in your choice of colors and typography. Consistently branded color and type ensure people recognize a message from you instantly and helps you define things like logo design.

Publish Useful Content Regularly


"Content" is any helpful, informative material you publish on your website. Its purpose is to help visitors solve a problem or answer a question so they can make informed choices in the real estate market. As a publisher, you preview the insights you have to offer and position yourself as a trusted advisor.

Amplify Your Reach with Social Media


Once you're comfortable with your website and it looks like what you had in mind, it's time to start promotion. Promoting your website is much easier when the content aspect is already in place. Each time you publish a blog or video, share it across all of your social media networks.
A welcoming website is the launch pad for a powerful real estate brand. No matter where you are in your career journey, you can take your brand to the next level. Contact us to learn more.