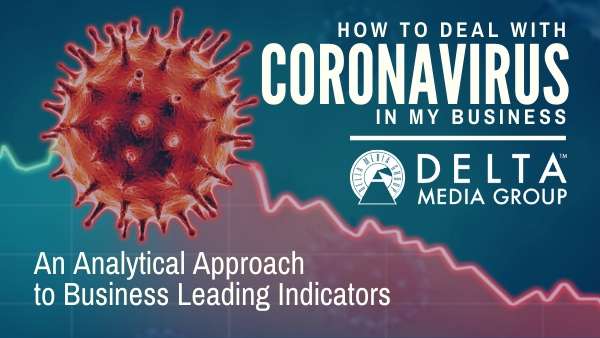 Five weeks ago, I was meeting with fifteen business owners, and we were talking about how good business is and how we should be planning for a black swan event. We all agreed that we should as we continued talking about watching our business metrics as all of our businesses were growing at phenomenal rates. Times would be good, and I would have never thought that I would be writing an article just five weeks later in the middle of a black swan event.
But here we are today dealing with the impact of Coronavirus on our lives and businesses.
All of us, while waiting to see what our government will ultimately do in the form of bailouts, are working and planning in our businesses. What I want to draw all of us towards is our business metrics.
Two weeks ago, at the Leading Real Estate Companies of the World (LeadingRE) Conference in Las Vegas, Aaron Geh and I pivoted our speaking session to partially discuss business metrics to pay attention to. In this article, I will attempt to outline what metrics you can pay attention to and how to interpret trending data that you can produce now if you aren't already tracking such data.