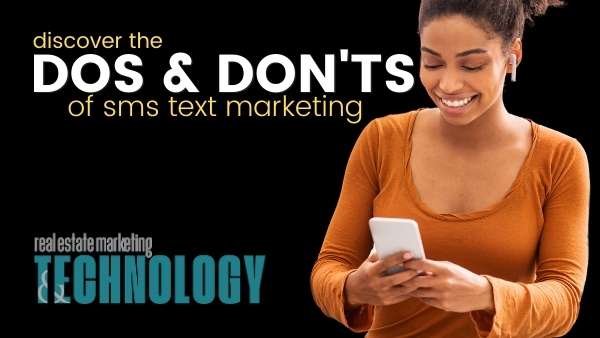 SMS Text Marketing & Millennial Buyers

Over the last few years, Millennials have turned out by the thousands leaving many wondering what they want when it comes to real estate.
The future is now, and Millennials are here: Pew Research found they've been the largest generation in the U.S. labor force since 2018. That same year, NAR said they were the largest cohort of homebuyers, which has continued to hold true so far.
What does this have to do with SMS marketing?
83% of Millennials open text messages within an astonishing 90 seconds.

If you're reaching out to Millennials, text marketing will soon become a must. Even if your clients skew older, text ROI stacks up well compared to common digital marketing techniques like social and email: Text messages have a 98% open rate compared to just 20% for emails.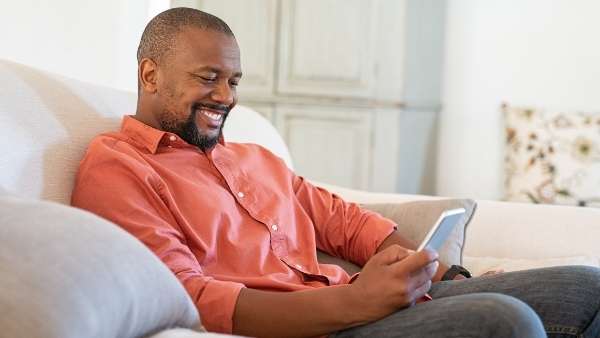 Get a Running Start with Text Message Marketing for Real Estate: What to Do
Texting is a perfect fit for sales associates. With its conversational, informal flair, it's long been the medium of choice for people to chat with friends, family, and others they trust.
To choose you as their real estate pro, they first need to trust you. Meeting your clients where they are only makes sense. While even the best email sometimes sets off "selling ahead!" red flags, texts reach people while their guard is down.
Here's how to make the most of it:
DO set up opt-in opportunities and clarify expectations
While you can text cold prospects out of the blue, texting existing leads is much more effective. Allow leads to opt into texts whenever it makes sense: When they register for an open house, inquire about a property, or schedule a call with you, among others. Remember, they're more likely to agree if they know how often they'll hear from you: Once a week is a good rhythm in most cases.


DO keep messages short and personal
The shorter your message, the more likely it'll be read and remembered. Use the lead's name and reiterate something you know about them, such as the last home they visited. If your goal is to get a response, consider ending your message with a question. Questions are hard to ignore, and most people will answer them.


DO keep it professional, but not unapproachable
"Professional" here means keeping your messages on-topic, being responsive, and getting leads off your list if they are opt-out. Likewise, send messages during regular business hours. But don't fret: There's room for you to be authentic. If a few abbreviations or an emoji or two are part of your style, go for it. Just be sure your lead has had some time to get to know you first.


DO send targeted updates with photos and links
You're probably already sending most of your clients a weekly digest of listings that might work for them. Pare that down to the one you feel Is the ultimate match, then send it as a text with your top photos. Give clients the right starting point, and they'll find out more on their own, stoking their enthusiasm.

Text Message Marketing in Real Estate: What NOT to Do
Marketing misconceptions about SMS text put off many real estate pros. A major one is an idea it's more regulated than email––this isn't true. Still, there's a right way and a wrong way to do text.


Before sending any text message, ask yourself: "Is this something I'd want to receive?" That's a good rule of thumb, but let's get down to how text messaging can trip you up:
DON'T send more than one message to someone who hasn't opted in
Under FCC rules, you're allowed to send a text to a prospective client to introduce yourself and what you can do for them. However, it has to be done right: Identify yourself, be clear about why you're texting, and give them a means to opt-out of further communication.

Your 'text-ee' must affirmatively indicate they are interested in hearing from you. If they don't, the safe bet is to consider it the same as if they had responded to opt-out. Note that this isn't the case with existing leads you've spoken to before: You can follow up with them several times, even by text.


DON'T text any numbers on the National Do Not Call Registry
The 2003 launch of the National Do Not Call Registry was heralded as a win for consumers. While carve-outs allow some automated calling––think of politicians during the campaign season––for the most part, the Registry is enforced very carefully. Misusing it can result in heavy fines.

You can only text numbers listed on the Do Not Call Registry if you've received written permission in advance. You can find out if a number is listed by visiting DoNotCall.gov.


DON'T use marketing automation to send cold texts to prospective customers
FCC rules prohibit any using any automation for contacting prospects. On the other hand, you can use a service like the DeltaNET™️ 6 CRM direct text and SMS blast to communicate with groups of leads who have already opted in. That can save thousands of hours compared to composing each message by hand.


DON'T send group messages
Sending group messages between friends who don't know each other well is poor etiquette, so imagine what it's like to get a group text with a bunch of strangers from a sales associate you don't even know! It's always best to customize listings and market updates to each lead and client – and always, always send them out one at a time. Many people will opt-out after just one unwanted group text.


DON'T text bad news
Bad news happens, but the text is the wrong format for it. If your client's financing fell through or the seller of their dream home just took another offer, get in touch soon, but do it the right way. For most people, that means at least a phone call. This way, they can ask you follow-up questions and get advice.
Texting is here to stay. Luckily, you've learned plenty of lessons through your own history of texting that applies to your practice, too. Personalize your messages, create value, and don't overwhelm: When you strike the right balance, leads and clients alike will look forward to getting your texts.