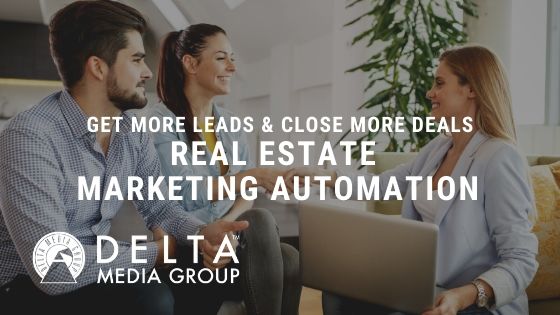 It's often said that everyone gets the same 24 hours in a day. The trick: Not everyone has the same tasks to perform or the same obligations to attend to.
When you think about it, people who have a large staff to take care of things actually have a very different 24 hours in their day: One that lets them stay focused on high-level tasks.
Most sales associates don't have a dozen people to help them reach their goals, but anyone can have the next best thing: AI-driven business automation.
When it comes to automating tasks in real estate, one area stands out above all the others: Marketing. After all, marketing is a very complex topic. Many sales associates launch a career not knowing anything about it, and few want to reinvent the wheel by learning it all.
Marketing is essential to growing your practice. It builds your brand and helps you get a steady stream of leads. Luckily, there are more ways than ever to automate real estate marketing.
Let's look at some easy, effective real estate automation approaches:




Automated Email Marketing for Lead Nurturing and Client Communication
Leads may take many months or even years before they're ready to go forward on a transaction. An email marketing list empowers you to provide them with helpful, informative content that moves them closer to the decision point. Take advantage of our automated email marketing by incorporating ecards and flyers or "My Customer for Life" targeted e-newsletters into your real estate marketing strategy.