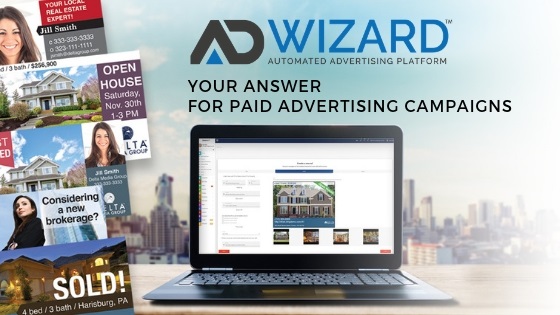 Are you tired of spending too much time—AND MONEY—on paid advertising services that charge a sizeable set-up fee, allow for little flexibility, and requires you to log in and out of third party websites?
Our team at Delta Media Group® has been hard at work developing a new DeltaNet platform feature:  Ad Wizard™--a bit of technological "magic" that takes the hassle out of launching paid advertising campaigns.
Ad Wizard gives our clients (both brokerages and real estate agents) the power to capture the attention of prospects on Facebook (Instagram and Google to follow) with only a few clicks and without ever leaving our platform.
The Wizardry is the DeltaNet

Using listing information already in our platform combined with key demographics, you can run ads to promote your services where your prospective customers spend most of their time online:  social media sites and Google.

Here's where Ad Wizard's magic comes in: